Music - Super Human By Modenine Ft. Canibus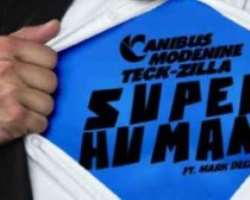 Renowned Nigerian rapper, Modenine releases his newest musical offering titled 'Super Human' featuring Jamaican-born American actor, lyrical heavyweight and Hip-Hop Legend Canibus.
The blazing hip-hop cut is off of Modenine's upcoming project Above Ground Level (AGL) and is produced by Canadian-based Nigerian DJ/Producer Teckzilla (Straight Butta).
About.com placed Canibus at number 32 on their list of the Top 50 MCs of Our Time (1987-2007), while in 2012 The Source placed him number 44 on their list of the Top 50 Lyricists of All Time.
Did Modenine give the acclaimed Canibus a run for his money? Listen and be the judge.