NCAA warns Aero over poor passenger treatment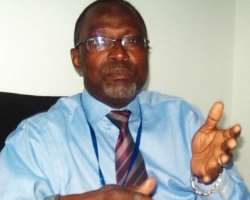 The Nigerian Civil Aviation Authority has issued a warning to an airline operator, Aero Contractors, over the poor handling of passengers on its Abuja-Calabar flight late last year.
The warning, which was issued on December 20, 2013, was conveyed in a letter addressed to the airline's managing director, and was signed by the Company Secretary, NCAA, Mr. Pollie Okoronkwo, on behalf of the Director-General, Captain Fola Akinkuotu.
The letter, which was made available to our correspondent on Sunday, read in part, 'On November 8, 2013, our Consumer Protection Officers in Abuja reported a disruption in your flight. Specifically, our investigation showed that you failed in exercising the duty of care owed to passengers in the event of delay and/or cancellation. This failure is a violation of Part 19.4 and Part 19.5 of the Nigerian Civil Aviation Regulations 2012.
'Having taken into consideration the totality of the circumstances surrounding the incident, the corrective action taken by you as well as the mitigating factors regarding the matter; we hereby commit the legal enforcement action to a warning.
'By this notice, you are seriously warned. This letter will be made a matter of records in accordance with extant law. We expect strict compliance with the NCARs and your Disruption Management Manual in the future.'