Gunmen kill 3, injure 16 in Plateau church attack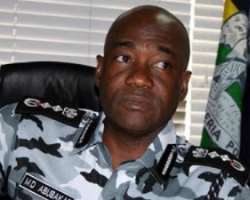 A group of gunmen invaded the Church of Christ in Nations (COCIN) on the eve of the New Year at Maiakworigold Maikatako village in Bokkos Local Government Council of Plateau State killing two persons and injuring 16 others.
One other person was said to have been killed in Manguna area of Bokkos Local Government of the state in the early hours of Wednesday.
The gunmen, suspected to be Fulani herdsmen, were said to have stormed the COCIN Church Maiakworigold Maikatako and started shooting sporadically. The two people were killed on the spot while the 16 people sustained various degrees of injuries in the ensuing stampede.
The third victim in Manguna area of the same local council area was said to have been killed by the retreating gunmen.
One of the eyewitnesses, Mr. Augustine Bim, told newsmen that during the service to usher in the New Year, some gunmen stormed the church and started  to shoot at different directions.
He said that the casualties were recorded when the worshippers started escaping through various directions.
Speaker, Plateau State House of Assembly,  Mr. Titus Alams, who confirmed the incident, described it as unfortunate.
Alams, who is the member representing Bokkos State constituency, said that five of the victims were currently on admission  at the Plateau State Specialist Hospital.
He said they were in a stable condition while 11 people were receiving treatment at Barkin Ladi General  Hospital.
While  commending  the security operatives for their prompt response, he also urged them to do everything possible to fish out the perpetrators of this act.
He said, 'This latest incident is regrettable because we have been doing a lot to sustain the current peace we are enjoying in the state. We are appealing to security agents to do everything in their power to fish out those responsible for this heinous crime against humanity.'
Alams appealed to the youths of Bokkos  to remain calm and not to take the law into their own hands. He also urged them to report any suspicious movement to law enforcement agents in their area.
While reiterating the importance of safeguarding themselves against further attacks, the Speaker urged the people to avoid making themselves vulnerable to attack by congregating in large numbers at any point at night. - Punch.