Top Live Band 'Shuga Band' Release Xmas Medley & New Pictures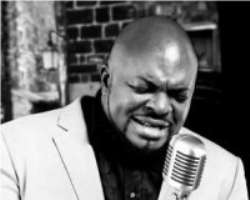 Everyone says popular Lagos live band, Shuga Band, is a band for the rich and famous. The founder and lead singer, Akin Shuga (Tofowomo) however says that is not true.
'We play for everyone as long as the terms are right. We don't discriminate, we even play for free sometimes'.
But despite not discriminating, only privileged few have the luxury of experiencing the Nigeria's top band. The past three presidents of Nigeria, Mike Adenuga, Governors, Dangote, People of Paris, Sri Lanka, Dubai, far away America and those who can afford the luxury have all been entertained by Shuga Band.
In a way of making a part of the music available to all, Shuga Band has released a Christmas Medley that is available for download on www.shugaentertainment.com for a token. See pictures of Akin Shuga and Shuga Band after the cut. Learnt the song has recorded over 10 000 downloads, which is massive.
It is interesting to know that Akin had polio at the age of five but refused to be deterred. He bravely confronted his challenges and had risen to become a major stakeholder in the industry. As a way of giving back, Akin has Shuga Limp Foundation to cater for polio victims.