Marriage On Yvonne Nelson's Mind?!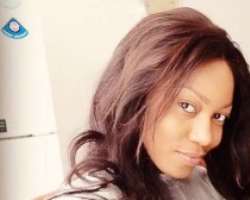 Ghanaian born Nollywood actress, Yvonne Nelson may be dreaming about marriage, going by her recent postures and suggestive social media posts.
A few weeks ago, the sweet faced lady who had her heart broken by Nigerian singer, Iyanya, took to Twitter to announce that she may have found a new love in a certain O.A.
In another of such evocative posts on Twitter, Yvonne seems to be talking to the men who have dumped her by saying that 'every girl is a wife material, depending on the kind of material' the man wants.
Is Yvonne Nelson sending some coded messages here?
See what she tweeted here:
'Every girl is a wife material..it depends on which material you want.yn*'