Singer Maheeda Shames Critics, Wins NMultimill​ion Management Deal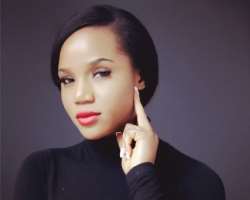 Top rated female performer, Maheeda, is flying higher hard criticisms notwithstanding. Maheeda who courted a heavy controversy for allegedly posting nude images of herself on Instagram, has won a mouth-watering management contract with a foreign showbiz firm Bigjamz Earth Entertainment.
According to Barbara Kotsoni, the CEO of the Europe-based Bigjamz; "Maheeda is one hell of an act and once you see her as a brand you will definitely understand and appreciate her more".
Bigjamz Earth Entertainment is the firm that prepared the Davido's European tour in July 2013 and the just concluded Terry G's European tour.
Though, considering the controversies about her, it might take a long while for Nigerians to accept her as a brand but the European, Asia and other market already see her as one.
Congrats, all the way.