How The Police Destroyed MASSOB's Office In Anambra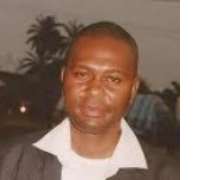 Omor, Anyamelu Local Government Area of Anambra State — Yesterday, September 30, 2013, the police forces reportedly invaded and destroyed the office of the Movement for the Actualisation of …the Sovereign State of Biafra (MASSOB) in Anaku, the council headquarters.

The incident comes two days after the inauguration of the office.
The MASSOB Director of Information in the area, Joseph Tagbo, in his interview, stated the police "vandalized" the office, and "carted away equipment and cash."
Mr. Tagbo wondered what the organization's offence was, that would have provoked the violence and stealing.
He described MASSOB as a "defenseless body fighting for a sovereign state of Biafra," and said the police has just provoked a non-violent group.
Arinze Igbani, MASSOB's Onitsha Region Four Administrator, and Chief Charles Oputa, who is the Director of Transport, called the act "barbaric". They, however, vowed that the provocation would not stop MASSOB from struggling to actualise a Biafran nation.
Chief Oputa said the police destroyed their office at the time when MASSOB was working to "ensure a hitch-free Christmas season." "It is unfortunate," he said, "because we did not commit any offence."
A police source confirmed the incident, offering this explanation: "MASSOB is not recognised by the government and, therefore, should not have offices. However, the police spokesman Emeka Chukwuemeka was not available for the commentary