PDP Condemns Planned Extension Of Public Holidays By Gov Amaechi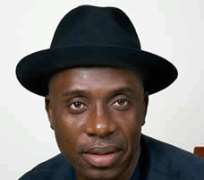 The Rivers State Chapter of the Peoples Democratic Party, PDP, has berated Gov. Chibuike Amaechi for disrupting the academic calendar of public schools and work flow in the State by declaring public holidays without any justifiable reasons.

The Party noted this in a statement signed by the Special Adviser on Media to the State Chairman, Jerry Needam in a swift reaction to the two day centenary public holidays (Friday/Monday) ordered by Amaechi which it described as unnecessary.
Regretting the negative impact of such arbitrary declaration of school and work free days for public servants and students, the party said it's suspicious that Gov Amaechi suddenly realized and declared public holidays midway into the 100 years celebration of the founding of Port Harcourt which had been on for weeks.
Also arguing that Gov Amaechi has other pecuniary interest to have cut the academic flow of Rivers children and work ethics of State public servants, the PDP warned against any attempt to continue to keep the students and workers at home at the expense of the suffering masses and State resources.
"We are indeed, shocked at the extent Gov Amaechi who has continued to parade himself as a foremost promoter of education of our children and youths for a better tomorrow could go to destroy anything considered an obstacle in his path to realize his political ambition and, or actualize any cause he believes in, right or wrong", the party stressed.
Claiming knowledge of Amaechi's hidden agenda for the planned extension of the public holidays by another one week even when his is out of the State on his usual jamboree trips, the PDP warned of the daring consequences of such needless action and far reaching imprecations on the essential production sector of the State economy and those that need judicial and legal attention in courts and prisons, and enjoined all Rivers people to resist this madness.
Sign:
Jerry Needam
SA, On Media to
State PDP Chairman