FIRS summons Global Fleet boss over alleged tax backlogs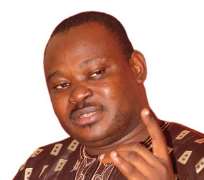 The Federal Inland Revenue Service (FIRS) on Monday summoned the Chairman of Global Fleets Limited, Mr. Jimoh Ibrahim, to throw light on the alleged huge tax liabilities involving his company.
The development was confirmed by the Director, Communications and Liaison Department of the FIRS, Mr. Emmanuel Obeta.
Obeta stated that contrary to media reports, the businessman was not arrested.
'He (Ibrahim) was invited by the FIRS to come and make some clarifications regarding issues bordering on tax liabilities,' he said.
When asked if Ibrahim was detained, the FIRS director said the businessman was only quizzed and asked to go.
'When you invite someone to come and make explanations and the invitation is honoured, the logical thing to do is to allow the person to go,' he said.
Ibrahim and the FIRS had in recent times been engaged in series of issues bothering on failure to remit taxes.
For instance, in June last year, the FIRS arrested the Managing Director, Air Nigeria Limited, Mr. Kinfe Kayssay, for the company's alleged failure to remit N4.86bn tax liabilities to the Federal Government.
Air Nigeria is owned by Ibrahim.
Kayssay was arrested in Lagos by operatives of the FIRS and flown to Abuja for further questioning.
The tax enforcement drive that led to Kayssay's arrest was led by the Assistant Director, Debt Enforcement and Special Prosecution Unit, FIRS, Mr. James Binang.
Obeta, while confirming the arrest of Kayssay, had said the move was aimed at recovering arrears accruing to the Federal Government from Withholding Tax and Value Added Tax.
Apart from the tax liabilities against Air Nigeria, the company was also alleged to have failed to file annual tax returns for 2011. That of 2012 is also believed to be pending.
Ibrahim, in a statement on Monday, said he was not arrested by FIRS.
He explained that the statement was meant to set the record straight.
He stated, 'Our company, NICON Group, purchased 48% shares of Air Nigeria sometimes in 2010 and the Federal Inland Revenue came with alleged tax liabilities for the period of 2006 to 2010.
'They claimed that he who buys assets buys the liabilities of the company. That was in 2012.
'We requested for reconciliation of the taxes which was however not conclusive. We closed down the airline and sold our shares to a commercial bank in Nigeria .'
Ibrahim said that rather than pursuing the new owner for the taxes, FIRS instituted a civil suit against him at the Federal high court.
'The same law of who buys the assets buys the liabilities should apply, which is why FIRS should pursue the liability of Air Nigeria with the new owners,' he stated
Explaining his encounter with the agency, he said, 'Yesterday (Monday) the FIRS enforcement unit solicited my assistance about the new buyer, I opted to give them the full details and documents.'
Ibrahim explained that before he gave  FIRS the details of the new owners of Air Nigeria , it (FIRS) had alleged that Air Nigeria procured tax papers in 2010 for expatriates.- Punch