PenCom takes over undercapitalised PFAs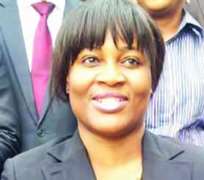 To save the assets of workers and retirees under the management of the two Pension Fund Administrators that failed to meet the recapitalisation requirement of the National Pension Commission last year, the regulator has taken over the control of the firms.
The two PFAs concerned are Citi Trust Pension Managers Limited and IGI Pension Fund Managers Limited.
Sources at PenCom said the commission had taken over the assets of Citi Trust PFA and transferred it to Pension Alliance Limited. The regulator has also issued IGI PFA with the notice of the commission's intention to revoke its operating license.
In 2011, the commission ordered all the licensed PFAs to increase their minimum capital base to N1bn after observing that the minimum share capital of N150m prescribed for them in the Pension Reform Act 2004 was no longer adequate to meet their operational expenses.
The PFAs were given up to June 2012 to comply with this directive.
Before the beginning of the recapitalisation exercise, six PFAs - ARM Pension Managers (PFA) Limited, Leadway Pension PFA Limited, Premium Pension Limited, Sigma Pensions Limited, Stanbic IBTC Pension Managers Limited and Trustfund Pensions Plc - had met the new capital requirement.
After the exercise, 12 others including AIIco Pension Managers Limited, APT Pension Fund ManagersLimited, Crusader Sterling Pensions Limited, Fidelity Pension Managers Limited, and Future Unity Glanvills Pensions Limited, scaled the hurdle.
Others that made the benchmark are Oak Pensions Limited, Pension Alliance Limited, Penman Pensions Limited and Royal Trust Pension Fund Administrator Limited, IEI-Anchor Pension Managers Limited, NLPC Pension Fund Administrators Limited and Legacy Pension Managers Limited.
Some other PFAs had their pension assets acquired by other operators. These included Amana Capital Pension Limited that was acquired by Sigma Pensions Limited; Crib Pension Fund Managers Limited acquired by Oak Pension Limited; and Evergreen Pensions Limited acquired by Oak Pension Limited.
First Guarantee Pension Limited had been under regulatory intervention, while the commission issued 28-day notice of its intention to revoke the operating licences of the two PFAs that could not recapitalise.
This was in accordance with the provisions of Section 54 of the Pension Reform Act 2004.
The commission gave an assurance that rather than allow the winding down of a PFA that was unable to recapitalise, the PFA would be directed to simply transfer all the pension assets under its management to another licensed operator.
The Acting Director-General, PenCom, Mrs. ChineloAnohu-Amazu, noted that the commission had remained steadfast in the implementation of the Contributory Pension Scheme such that within its few years of existence, some modest achievements had been made.
She outlined such achievements as the consistent payment of retirement benefits to employees, who retired under the scheme since 2007 without the characteristic bottlenecks experienced in the past, the generation of investible funds of more than N3.72tn invested in various financial instruments and the registration of about 5.82 million contributors into the CPS. Punch