Borno commends FG on proposed assistance to Boko Haram victims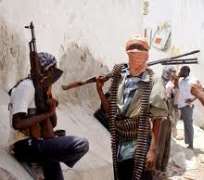 The Borno State Government on Monday, expressed delight over Federal Government's promise of a possible assistance to victims of Boko Haram insurgency attacks in the country.
Gov. Kashim Shettima stated this in a statement signed by his Special Adviser on Communications, Mallam Isa Gusau, in Maiduguri.
He was reacting to media reports quoting President Goodluck Jonathan announcing a possible assistance to individuals affected by the insurgency last Sunday in Warri, Delta.
Shettima said he "received with cheers" the announcement by Jonathan that government would soon provide assistance to victims of Boko Haram insurgency attacks many of whom reside in Borno.
"The governor said he was excited on hearing the news that the presidency was working toward setting up a committee to work out modalities for assisting Boko Haram victims.
"The victims of the crisis, especially those residing in Borno who were worst hit by the insurgency, deserve all forms of support from government and the private sector.
'This is because no material assistance can adequately replace their loses," he said.
Shettima also urged wealthy individuals and philanthropists to provide succour to numerous victims of the crises in need of assistance.
"Many children have been turned orphans by the insurgency, while many others have lost their sources of livelihood.
"This is in addition to thousands of women who lost their husbands to the crisis," he said.
Shettima said that the state government had expended millions from its meagre resources in support of the victims of incessant attacks in different parts of the state.
"We have also spent lot of resources in rebuilding public schools, hospitals and other infrastructure destroyed by the insurgents.
"Actualising the planned assistance by the federal government,  to the victims, will be a kind of end of the year gift to me personally and the people of the state in general," the governor said.