FG demands apology from India over death of Nigerian national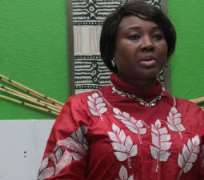 The Federal Government on Monday disclosed that it had demanded an unreserved apology from the Indian government over the death of a Nigerian, Obodo Uzoma Simeon, in the Asian country.
Simeon was reportedly stabbed to death on October 31 in Panaji, Goa State's capital.
The Minister of Foreign Affairs, Professor Viola Onwuliri, said at the pre-Commonwealth Head of Government Meeting press briefing in Abuja that President Goodluck Jonathan asked the Indian authorities to apologize for the intolerant attacks on Nigerians in the country.
Onwuliri stressed that Nigeria would not tolerate any act of unruly behaviour from its citizens, however, said the conduct of Indian authorities was unacceptable.
She told journalists that the Acting Head of Mission of India in Nigeria had been summoned to her office to explain the rationale for the action.
She said, 'Actually the growing violence around the countries should be a thing of worry for member states and for us in Nigeria too. We have continued to condemn violence especially against Nigerians in different states. The recent one in India is really a big one to worry about and I had summoned the acting head of Indian Mission to ask him about what happened to our citizens.
'The young man was coming back from lunch, they said there was a clash between two communities, he was not part of them but he was killed! We have also asked for unreserved apology from India, we have asked them to ensure that full-fledged investigations are carried out so that perpetrators of that act will be brought to book,' she added.
The minister said the Nigerian government would not hesitate to react appropriately if Nigerians were evicted from their homes in India.
'We have also heard that some of our citizens protested and were arrested and some were evicted from their homes. And we have also said while we are not supporting lawlessness, if Nigerians reacted because of extreme provocation, it should be so seen. And these Nigerians should be released and people should not be evicted from their homes, otherwise, that will also lead to a strain in the relations between the two countries and we will be forced to also react appropriately,' she maintained.
Onwuliri said Nigeria was determined to press on with the call for the abolition of visa regime among Commonwealth countries at this year's  meeting starting  on Wednesday (tomorrow) in Colombo, Srilanka.
The country's interim position is for the introduction of a pilot scheme which will facilitate visa free regime for holders of diplomatic and official passports from member countries.
There has been heightened tensions between Nigerians and Indians since Simeon was found dead in Goa, a popular tourist destination, in the country's west region.
About 200 angry members of the Nigerian community were said to have blocked a highway while Simeon's corpse was being taken to the hospital for a post-mortem examination.
Indian Police reportedly brought the situation under control and registered cases of rioting, arson and damaging public property against 51 Nigerians and one Ghanaian.