EXCLUSIVE INTERVIEW- I'm Divorced, I Hid It Since Last December-Funky Mallam Revealed!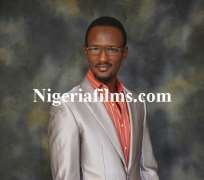 Can we know you?
My name is saheed mohammed, well known as funky mallam, am from the north, or let me say my parents are from the north, I was born in Awuchi, I had my primary school in Agbor, I finished in umuhia, Abia state, before moving to Jos secondary school, then I came back to port Harcourt, worked a little while then go back to school in Kano, I read mass communication, bayero university kano, then I came to lagos and then started the whole thing.
How has the industry been since then?
We came into the industry when it was picking up and thank God for those who burst their brain to give us that opportunity, in those days they just work for the flee of the whole thing not because of money, but by the time we came in it was getting rosy, I could remember when we started with 'paradise park' me, Julius Agu and others, then I was being paid four thousand naira per episode and then for me it was a jackpot and other programs were paying like one thousand five, and so on, and then the money was cool, that was year 2000.
Your marriage what Is it like?
Am divorced, I don't even know how that came from my mouth, I wasn't suppose to say it, am used to private life, that's why no one really knows about it, I got divorced last year December.
How have you being handling your business and social life?
Social life, business, you don't mix them together, the challenge here in Nigeria is actually up when it comes to work, unlike some other countries even south Africa here, if you have a very good job, it could pay for the whole year bills but here you have to go here and there to put all of them together, a lot of artiste are kind of bridging their contract, because the money you pay me if I put them all together cannot even pay my house rent, I have to move here and there from work to another, am here shooting a movie or there shooting a series, and I then receive phone calls like 'hey funky we want you to anchor an event in Abuja' so I will then excuse myself because that three hours money is your three years money, so I have to excuse myself and go.
You are most times stressed out, how do you then cool off?
Cooling off, when I get home sometimes I put off my phone, then get some hours sleep, someone like me, if I get too much sleep I fall sick, I will get an headache, I sleep enough and when I wake up I go exercise immediately, otherwise without exercise I will fall sleep, I put my phone on vibration at times and if I see some company's missed calls I will quickly call back because its all about the money. All my phones are connected on internet so I keep myself busy most times, trying to create new jobs, and tyr to put one or two things together for my new talk show.
You talked about talk show now, it is a plan or you are already on it?
It was a plan before but now it is becoming real because I have shot like ten episodes, I would have even shoot more, but there is no time, because of the series am doing and after that there is another series called number one', and another one called 'ordinary police station' which is a comedy sitcom, so all this time I have being so busy to continue with the shooting of the talk show, but right now we have shoot ten episodes and the subtitling is going on, am looking forward for it to go on air this coming January.
Are there any competitions; are there any challenges of competitions for you?
Whether you like it or not there are no jobs you will do in this country that there are no competitions, sometimes you might think you are rocking your world while some persons will come from nowhere and you will start feeling the heat, sometimes you really will like to change from what actually makes you who you are, to show the world what you are that 'hey you don't have to sterotype me because I can do this better, I think you can still groom other persons to do it better also, I want to diversify it so that I will be known in many angles, that is why I was so glad when I was given the role of detective and am more of a yankee guy in the role in the series ' Emerald' it shocked a lot of people when they started watching the program, people were like 'hey so you can play this part, what are you doing in comedy' then I said you are crazy' comedy pays the whole bills today, nobody even believe I even went to school, while I was doing face to face and paradise park, if you tell someone this guy is a graduate, the person might slap you, because when you put a believable character I into something, people might think that's how you are, except they see you one day as a different person. There are lot of competitions and challenges, a lot of people want to do what am doing, I see fake mallams when acting hausa man, where the squeeze their face and try to be funny, when you want to speak like a calabar guy, igbo guy why don't you live with them and study them because those people are free when they talk, they don't know they are talking like that, I don't know how to do it perfectly well because I didn't grow up in the north, it was when we started paradise park I started going to all these mallam that sells things around and that was how I started learning from them.
With the state of the economy do you think there is a place for up keeping comedian?
Yes, it is the economy melt down that made people to divert, when banks slash their salaries from hundred thousand naira to forty thousand, how wont they divert, when I know if I go to comedy I can make minimum of hundred thousand in a month, so what am I being a banker for, I will remove my tie and start cracking jokes and make people laugh, but you find out that even those who are not comedians call themselves comedian, lots of people add me on social media and call themselves MC this and that, but give them event and you find out that they crack old jokes that they hear in nite of a thousand laughs, sometimes you see someone in your presence cracking your own jokes.
Is there any platform for training in the comedy industry?
Comedy is natural, you cannot be trained for it, if you are funny, you are funny, if you are not funny, you are not funny, because there is a joke I will crack and people will laugh and someone else will crack the same joke and people won't laugh, so that's just the thing, sometimes expression might be more funny than whatever I will say, I must see the joke very funny to me before I can use the material. And that's it.