Canada provides urgent humanitarian assistance to the people of South Sudan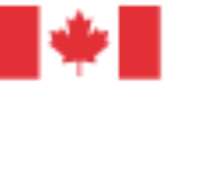 OTTAWA, Canada, October 29, 2013/African Press Organization (APO)/ -- Canada is providing immediate lifesaving assistance to 90,000 conflict-affected people in Jonglei State, South Sudan, announced the Honourable Christian Paradis, Minister of International Development and La Francophonie. Canada's assistance will enable humanitarian partners to provide emergency food assistance to displaced populations.
"Without international support to help combat emergency food needs, the crisis can be expected to deepen over the coming months," said Minister Paradis. "Canada stresses the importance of providing full, safe, and unhindered access to humanitarian workers as they help the urgent needs of those affected by conflict."
Recent inter-communal clashes and rebel militia activity in Jonglei State, South Sudan, have caused thousands of civilians to be displaced from population centres into the surrounding bush. The United Nations Office for the Coordination of Humanitarian Affairs estimates that there are approximately 100,000 people in Pibor County who have been cut off from lifesaving assistance due to fighting between state and non-state armed groups and a resurgence of inter-communal clashes.
"Our support will enable the World Food Programme to urgently transport food to the thousands of civilians displaced in South Sudan, and in the process, save lives and alleviate suffering," said Minister Paradis. "Canada remains committed to providing humanitarian assistance to improve the lives of people in need around the world."
The humanitarian consequences of the ongoing violence in Jonglei State have been significant: agricultural production has largely been disrupted; essential basic services, such as water points, schools, and medical facilities have been shut down or destroyed in fighting; and civilians are reliant on short-term humanitarian assistance.
Canada, alongside its international partners, will continue to monitor the situation in South Sudan.