FERMA says 15 federal roads rehabilitated in Ebonyi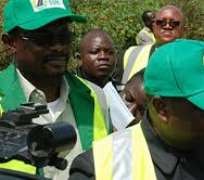 The Federal Roads Maintenance Agency (FERMA) on Monday said it had rehabilitated 15 federal roads in Ebonyi.
The Field Engineer of the agency in the state, Mr Goodluck Ogbu, told the News Agency of Nigeria (NAN) in Abakaliki that the rehabilitation included maintenance and repair of the bad portions of the roads to make them passable.
Ogbu listed the roads to include the link between Ishiagu-Mile 2-Port Harcourt dual carriageway and Okigwe-Afikpo road.
The roads also include theAbakaliki-Oferekpe road, old Abakaliki-Enugu road, Afikpo-Ozizza   Beach road, Owutu-Amasiri-Okposi-Uburu road and Nkwo-Ngwulangwu-Okposi road.
He said the deterioration and failure of the roads were daily occurrences and that the financial involvement in fixing the failed sections was enormous.
"The availability of funds in tackling these problems as due is a major constraint while the major bottleneck is the short duration of construction.
"The unfavourable weather condition and the riverside nature of Ebonyi as well as the cost of construction materials constitute a minus for us,' he said.
He said almost all the 17 roads had been given fair share of maintenance by the agency.