Osas Ighodaro Launches 'Joyful Joy Foundation' In Nigeria After Losing Sister To Malaria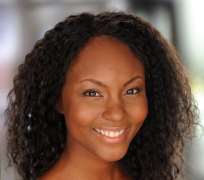 After a painful incident that led to the death of her sister and her unborn baby through malaria, Maltina Dancehall reality TV show host, Osas Ighodaro is now set to launch a foundation to fight malaria.
This Sunday, October 27, 2013, the pretty Tinsel actress will launch her 'Joyful Joy Foundation' at the Avenue Suites, Lagos, by 4pm.
'Joyful Joy Foundation' was co-founded by Osas Ighodaro and Sioux Greaux in the United States of America (USA), but Osas felt the need to bring it down to her fatherland, Nigeria, where malaria still kills many.
Joyful Joy Foundation supports the push for a healthier and malaria-free Africa. Its alleviation strategy to positively impact communities involves offering programs focused on health and wellness, ending hunger, preventable disease and providing economic development opportunities.‬
Joy Ighodaro, sister to Osas, contracted malaria during a trip to Nigeria in 2006. At the time, there was little awareness on early diagnosis and tragically two lives vanished. Osas became very passionate and pro-active with elevating the platform of malaria eradication and dedicates much of her time and energy towards awareness initiatives and fundraising. ‬
The 2006 unfortunate incident opened the eyes of Osas and the need to fight malaria became her passion and struggle.