Lighthouse With Kenny Saint Best Berths On Galaxy T.V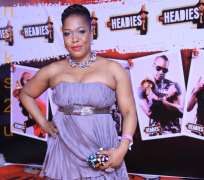 Gospel artiste and inspirational singer who often acclaims that her music is a feeling of inspiration has decided to expand her business entity as she launches a T.V talk show called Lighthouse with KSB.
The talk show is a 30 minutes program which will on motivational topics and inspirational talks as well as lifestyle and more interesting segments.
The show was premiered on sunday october 6, 2013 on galaxy television and has been receiving thunderous applause from her fans, folks and family.