AASU On World Teachers' Day 5th October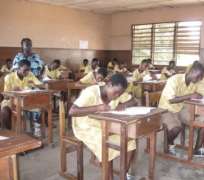 The World Teachers' Day is celebrated every year on 5th October since 1994 to recognize and reflect on their role and place in our developmental efforts. This year's celebration is under the slogan-'A Call for Teachers!' According to UNESCO, since teachers are the most powerful force for equity, access and quality education, a call for teachers means calling for quality education for all'.
Also UNESCO eAtlas of Teachers stated that 'massive teacher shortages are quietly looming over countries struggling to provide every child with quality primary education by 2015.'It further observed that to reach this goal, at least 1.6 million new teaching positions must be created in just a few short years. It concluded that the greatest challenge lies in sub-Saharan Africa, where three out of four countries in the region are faced with a drastic shortage of primary teachers.
Once again sub-Africa is most affected by this sad situation at the same time we cannot envisage any meaningful development in Africa without adequate education of our people.
Hence it is incumbent on us all particularly those who have been entrusted with the resources of the state to make sure that the pillars of our development are solid, safeguarded and protected. One of the most important of these pillars is indeed education. Alas on our part of the world, not only we are far behind other regions in many areas particularly in education, we have also tittle consideration for those responsible for providing it- the teachers.
On this important occasion of the world teachers' day, AASU wishes to salute and extend its heartfelt congratulations to all the teachers particularly those in Africa who have to work most of the time under stringent conditions in discharging their noble and important duties
We call on African Governments to train more qualified, valued and motivated teachers to ensure quality education for solid and lasting peace foundation essential in our quest for sustainable development in the continent.
We salute the relentless efforts of UNESCO in ensuring quality and accessible education to all particularly in Africa
Long live World Teachers' Day!
Awaah Fred
(Secretary General)
[email protected]/ +233(0)243101626