Nigeria as a crawling giant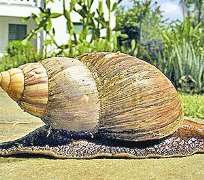 The lowering of the British Union Jack and hoisting of the Green, White, Green flag on October 1, 1960 symbolically marked the attainment of independence in Nigeria.
Upon the announcement at midnight of September 30, 1960 by Sir Emmanuel Aghanjuebitsi Ewetan Omatsola, OON, an ace broadcaster and radio commentator who died last year at the age of 83 that "Nigeria is a free, sovereign nation", many then had thought it was the beginning of good things to come for the country.
Fifty-three years down the line, we cannot hit our chests and say we are where we should be as a nation, especially when you consider the abundance of natural and human resources Nigeria is blessed with.
Nigeria is like a man who has everything and lacks nothing, yet, he is still seen to be suffering and in serious pains.
Corruption, bad leadership and outright mismanagement of our gigantic God-given wealth have kept us crawling, even though we have since been released from the clutches of colonialism through the actualization of independence. We have become more like a crawling giant.
In a piece on his column of September 27, 2011 edition of Guardian Newspaper, Dr. Luke Onyekakeyah, an analyst and the author of "The Crawling Giant" gave an insight into factors that could make a giant remain at a crawling stage. He enumerated and explained four points to buttress his argument.
In the words of Onyekakeyah, "The fourth and possibly the worst circumstance that could make a giant crawl is self-inflicted injury, in which case only the giant is to blame for his fate. A crawling giant in this context is one that failed to recognise his position in the scheme of things. Rather than rising and occupying his rightful position, this unfortunate giant embarked on a wastage spree of his God-given heritage. The prodigality instinct of this giant on the ground drove him to squander his means and opportunities in reckless spending. And like the story of the prodigal son, it got to a point when he wasted all his inheritance and was in danger of losing his life to destitution. According to the story, it was at that point that he came back to his senses, made a drastic decision to brave the shame and humiliation of a wasted youth to go back home. He was lucky that the home front was still intact and could still afford him the opportunity to return. I want to stress that it's not all prodigal sons that have the opportunity for a second chance. Many prodigal sons that misused the opportunities of their lives never have a second chance to start all over again. They perish in their foolishness."
According to the writer and columnist, "Nigeria is a crawling giant on account of deadly injuries it has inflicted on herself. Where do we go from here? The country should retrace its steps as the only way out.
All the political and economic structures that have failed the country should be dismantled for a better and more progressive arrangement.
It's better to start life afresh like the prodigal son than to perish in self-inflicted destitution."
While contributing to a motion moved by the Senate Majority Leader, Victor Ndoma-Egba (SAN), requesting the Senate to congratulate President Goodluck Jonathan, the government and good people of Nigeria on the country's 53rd independence anniversary, Senators unanimously agreed in their submissions that the nation's leaders had fail to offer the requisite leadership that could guarantee our socio-economic independence.
In his contribution, Chairman, Senate Committee on Rules and Business, Senator Ita Enang, observed that the critical situation in the education sector and the reduction of Nigeria to a mere raw material supplier to industrial companies in other climes, was not the best for a nation that has actually attained self-governance.
Hear him: "A truly independent nation is measured by its quality of education and economic sustainability. A situation whereby our universities are shut for months and manufacturing companies are relocating daily to neighbouring countries is not good enough for an independent nation. How can we claim to be an independent nation when all we do is just to produce raw materials for processing firms outside the country and nothing serious is being done to address the high rate of unemployment?"
On his part, Senate President, David Mark, noted that it is the common people that should be congratulated for their exhibition of so much patience and imperturbability, amidst frustrations induced by total abuse of power and maladministration.
The number-one lawmaker in the country said: "We need to look inwards and begin to search our minds. The ball certainly is in our court as leaders to do what we should do to reverse the trend. We must shelve the attitude of seeking power at all costs. We do not need to get desperate about getting to the top. At any level we are, we must be ready to contribute our quotas. We have so much human resources in this country but we are losing them because everybody has gone out of the country to seek greener pastures. We must do something to get them back."
The revelation by the President of the Nigerian Medical Association (NMA), Dr. Osahon Enabulele, on the same day the Red Chamber bewailed the state of affairs in the country, clearly confirmed the statement of Mark on the rate at which Nigerians are moving out of the country to look for comfort elsewhere.
Enabulele told a national newspaper in Abuja that only one out of three registered Nigerian doctors practices in the country, with the other 2/3 traveling abroad. He said: "71,740 doctors registered with Medical and Dental Council, about 27,000 are practising in Nigeria while others are practising outside the shores of this country." The situation is not different in other professions as well. And this has really dragged us back as we have lost our best hands to other countries because successive governments failed to create conducive environment that could encourage people to want to remain in their fatherland, even when they have every opportunity to move out.
While I join in congratulating Nigerians on the auspicious occasion of our 53rd independence anniversary, I call on our present crop of leaders to do everything within their reach to get us out of this quagmire, which is obviously a product of our handiwork. They must leave no stone unturned to renew the confidence of the people of this great country called Nigeria. This is the time for them to put in place all necessary machineries that will make us to stop crawling and start walking as a truly self-regulating nation. Our lawmakers must go beyond their lamentation on the state of affairs in the country and use their good offices to help change the situation in the interest of all Nigerians. May God help Nigeria!
Michael Jegede, a journalist wrote from Abuja
07065574368
Disclaimer:

"The views/contents expressed in this article are the sole responsibility of

Michael Jegede

and do not necessarily reflect those of The Nigerian Voice. The Nigerian Voice will not be responsible or liable for any inaccurate or incorrect statements contained in this article."
Articles by Michael Jegede