SECRETARY-GENERAL CONDEMNS MURDER OF STUDENTS IN NIGERIA, CALLS FOR PREVENTIVE STEPS TO PROTECT CIVILIANS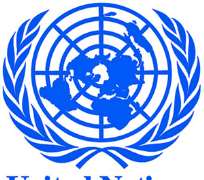 NEW YORK, October 1, 2013/African Press Organization (APO)/ -- The following statement was issued today by the Spokesperson for UN Secretary-General Ban Ki-moon:
The Secretary-General strongly condemns the murder yesterday of more than 40 students and the wounding of several others by gunmen at the College of Agriculture in Gujba, Yobe State, northeastern Nigeria. He extends his condolences to the families of the bereaved and to the Government and people of Nigeria on this tragic occasion.
The Secretary-General is alarmed at the increasing brutality and frequency of attacks targeted against students and teachers in the north of the country and demands an immediate end to such outrageous and senseless crimes. There can be no justification for such violence.
The Secretary-General calls for the perpetrators to be swiftly brought to justice and for increased efforts to be taken to prevent similar attacks and ensure adequate protection of civilians.