Lagos AGN Week To Hold In October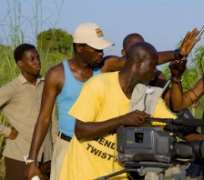 The Actors Guild of Nigeria (AGN) Lagos Chapter has announced October 2 -October 6, 2013, for the Lagos AGN week with the theme, 'The Nigerian Movie Industry as a Catalyst for Economic Growth and National Transformation: Issues and Perspectives.'
In charge of the AGN Lagos week is Don Pedro Agabi who, alongside other actors like Laide Bakare, Mr. Ibu, Emeka Ike, Zack Orji, Paul Obazele, Rachael Oniga, among others, is involved in organising the programmes lined up for the week, which includes a Nollywood mini marathon.
The mini-marathon will flag-off from Maryland, and shall wind its way through Ikorodu Road to the Teslim Balogun Stadium. There shall also be free medical screening, workshop and health exhibition, Don Pedro said.
He added that, 'The Nigerian film industry continues to be one of the most fascinating film milieux in Africa. Its growth is still spectacular because of the role it has continued to play in the development of our society. We believe that the film industry shall and will continue to play a vital role in popularising corporate brand and government policies and ideologies amongst the people as well as to consolidate and build new relationships between the government and private sector, culture and economic development.'
Other activities lined up for the four-day star-studded event include Corporate Social Responsibility (CSR) day, Cultural/Fashion show and the AGN Merit Awards and Gala Nite.