Nigeria: Eight point agenda & security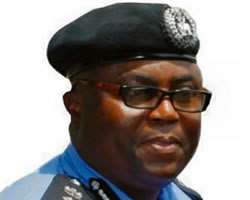 The picture is gory and very disturbing! But it is a true representation of the state of security in Nigeria , where the value for human life means nothing. Three years after Yar'Adua announced his seven point agenda, Huhuonline.com can disclose that not a single point in the array of agendas has been realized. However, his wife Hajia Turai, recently sneaked in the eight agenda, tagged "deceive the citizens at all cost". This she has successfully implemented, at least for the past ninety six days. As the battle for supremacy rages on the within the Nigerian polity, the security of lives and properties of its citizens takes a back seat.
Picture: On this faithful morning, passengers traveling on the Lagos-Benin road were stopped by men in police uniform for routine stop and search, but unknown to them the supposed security agents were armed robbers. Subsequently the armed robber hijacked the bus to this path, demanded money from the passengers and raped the women as much as they could. As if this was not enough, those who did not have money to give, were asked to lay face down. The driver at gun point was then asked to run over them several times.
|
Article source