Nigeria: 53 Years Of Experiment In Democracy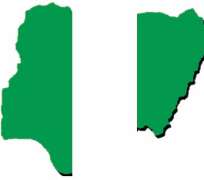 Nigeria has always been regarded as the most populous country on the African continent. This implies that, in terms of logistics, the leaders of the country should recognize the need to work very hard to collate and store all the relevant data and information that will enable them run the country as efficiently as humanly possible. That, unfortunately, does not seem to be the fact on the ground. As a result, every so often, Nigerians vent their frustration through the pages of their national newspapers and in interviews with journalists concerning what they see as the failure of their country.
They say Nigeria is a paradox, a country where majority of the citizens live in abject squalor while a few corrupt business men and women collude with public office holders to make themselves stupendously mega-rich by stealing the nation's money and filtering it into private bank accounts. They feel helpless that the rich get richer by the day while the poor get poorer. They believe there is no justice for the poor in the country. We hear all that every day. And we read about frustrated Nigerians cursing their leaders every day on the commentary pages of daily tabloids. It is as sad as that.
But be that as it may, it is important that Nigerians recognize that every organisation in human nature has its limitations – its good and bad qualities, its strengths and its weaknesses. In other words, no human organisation is perfect and it would be unfair to expect, especially, a political organisation or a country to be perfect. It is natural. Even in developed countries like the UK and USA, lots of things happen that beat the imagination, things no one would have thought possible. But they do happen. The government and the people live through the trauma, and carry on with their lives. In the UK for instance, there was the recent case of the Woolwich gruesome murder of an innocent soldier who was coming back from duty. There was the case of a woman who put her neighbour's cat in a microwave to roast alive because of a minor misunderstanding.
In other parts of Europe there was, for instance, the notorious case of Fritzl who locked up his daughter in an underground cell in his home and kept raping her daily for 24 years, fathering seven children with her. There was the shooting of primary school children a few years ago on their first day at beginning of school term. Frequently, there are several such shootings in schools and colleges in America where the lives of many innocent students and teachers have been mercilessly terminated by some frustrated individuals in the community. As a modern nation-state, Nigeria has not been fortunate enough to be excluded from this crazy trend in modern society. The menace of Boko Haram and kidnappers, for example, has become the nightmare of innocent Nigerian citizens.
On 1st October this year, Nigeria would be 53 years in self rule. Nigerians have managed their own affairs all these years. What have been the expectations of ordinary Nigerians in these 53 years, and to what extent have their dreams come true? What have they done wrong? And what is admirable about this rich African country and its wonderful citizens? What could possibly be the scores for the leaders of the country?
The first thing to point out here is that since their country attained self rule, Nigerians seem to have helplessly insisted on having a "recycling system" of leadership. It is important that this cog in the wheel of their democratic evolution is dealt with dispassionately by their Parliament. The same old political foot soldiers come, go and come again, intent on staying in control of affairs in the country years and years after holding public offices during which they accounted for little or nothing to those who gave them the mandate to lead.
The fact that Nigeria has many educated and disciplined sons and daughters does not mean anything to them. Most of these eminent but silent Nigerians are presently serving foreign governments and foreign interests. At home, unqualified and half- educated public office seekers are encouraged to busy themselves killing each other in their quest for public offices. It becomes pertinent to ask what exactly the old brigades of public office holders still want on the corridors of power, shooting themselves in the leg. Is it the money? Or is it the fame? They already have both. So what next are they looking for? Is it to sanction the country from having the best of leaderships – those younger, highly educated and disciplined potential leaders serving abroad instead of serving the impoverished citizens of their own country?
Take the case of the chairman of the ruling party for instance. In any disciplined society, a leader of his age and clout who is committed to the ideals of his party would have honourably resigned immediately his leadership became questionable. Rather he sits tight as chairman of the ruling party, imposing himself on party members and flexing muscles with younger politicians who are old enough to be his children. In normal circumstances in a normal democracy, all the controversy surrounding his leadership would have pointed to him the need to resign in self respect. That he has not seen that need is obviously one mental attitude of Nigerian leadership-style that needs to be x-rayed and done away with. Among those who have been infected with this mental attitude of sit-tight leadership are ex-military leaders all Nigerians know, who resurfaced in civilian dress.
What Nigeria needs at this point in time is for these patrons and senior citizens of the nation to stay back in their villages, or in cities nearest to their villages, to be consulted on matters of governance by younger leaders. Obviously their wealth of experience will be a great asset to their local communities and by extension to the nation. They should have no business living in Abuja or Lagos, unless these cities are close to their villages. The Presidency, on its part, should make conscientious efforts to bring back most of Nigeria's sons and daughters serving foreign interests. They need to come and serve their own people. Many of them are renowned professionals, lawyers, architects, surveyors, pharmacists, educationists and doctors working in Europe and America. Were they to come back and serve their country, Nigeria and Nigerians would be better for it.
Although there are considerable improvements in many areas of development in these 53 years of self rule, particularly in the area of the nation's GDP growth rate, the epileptic supply of electricity in the country has been a major cause for worry to many Nigerians and foreign investors. In advanced democracies, electricity supply is contracted out to private business enterprises which source for the energy to supply consumers.
The companies pay tax on their proceeds to the government, and are liable to be sued by clients in case of a breach of contract in the supply of regular electricity. And if that is the pattern in countries like the UK, the US, Japan among other developed economies, why are Nigerian leaders finding it so difficult to fit the country into the modern scheme of things? It is obvious that with a steady supply of electricity, many small-scale and medium-scale businesses will be reactivated. They will thrive. The economy will be boosted and employment figures will go up. Why have Nigerian leaders failed to get this right all this while?
The education sector is another area that has caused anxiety among many Nigerians. After 53 years of self rule, given its much-touted oil and other mineral wealth and the number of its educated citizens, most of them trained abroad, Nigeria should have been one of the world's leaders in education by this time. Many rich people around the world would have been sending their sons and daughters to study in prestigious Nigerian universities instead of the other way round. For this to happen, Nigerian leaders must develop the vision of making the country great and respected by other nationalities across the globe. They have to invest on their vision to make it come true. A situation where students and their teachers are always involved in one form of industrial dispute or another and students graduate 7 years after, for a course that would normally take three or four years, is absolutely unacceptable.
Other areas that Nigerians expected that their anxiety would have been assuaged by now include constant water supply in all the villages, towns and cities in the country and affordable medical facilities. The near-collapse of agriculture which was once the main foreign exchange earner for the country is also a source of concern. In one of my articles on how to contain the baby boom industry that was fast enveloping South-Eastern Nigeria, published in The Nigerian Voice, I had suggested that local councils make efforts to acquire huge acres of land where specific crops can be planted or animal husbandry and fishery practised and factories associated with their products established within the farmlands.
In such a way, not only will the teeming population of young Nigerians find employment in the farms or the factories associated with them, there will be more food for the people and less crimes in the society. Graduates will no longer need to go to the cities in search of work, or further congest the cities. They can work within their own local government areas, going to work from their own villages. In a way too, their potentials for effective and meaningful leadership at the grassroots can also be discovered in the process.
Bribery and corruption continue to be the bane of the Nigerian nation. The point is that Nigerian politicians are yet to develop the political will to fight against bribery and corruption the way it should be done. Some of them who studied abroad know this. Unless the governments at local, state and federal levels enact laws which will make it a crime to owe workers their salaries; unless workers in every category are paid their wages as at, and when due, just as it is done in the developed countries, there is no way the government can fight a successful war against the culture of bribery which has eaten so deeply into the socio-political fabric of the nation. That is how all these other now developed countries started and succeeded in their own wars.
What many people in authority in Nigeria now do is to use the anti-graft agencies to witch-hunt their political opponents. But that should not be so. Nigerian politicians should be fired by the zeal to get things done the right way. If they fail, they must be made during future elections to know that those who vote them into public office to represent their interest are no fools.
The clamour for a sharia nation has in the last few years created its own security challenges for Nigeria. The situation has only succeeded in creating a dilemma: you don't know whether to laugh or cry. You want to laugh because you know that Nigerian Muslims are day-dreaming. They cannot even Islamize the North, talkless of the entire nation. The North has a reasonable percentage of Christians so committed to their faith that they would rather die than surrender that faith to any other.
So, are they all going to be killed for their religious faith in a country that is supposed to pride itself on its democratic dispensation, an important aspect of which is freedom of association? Then you remember how the Boko Haram insurgents continue to kill innocent citizens daily and the army continues to fish them out and, in turn, kill them. That makes you want to cry. How can a country that claims to be a democracy allow its citizens to be wantonly murdered every day, just like that?
All this points to the fact that the Northern extract of Nigerian leaders have not yet put all their cards on the nation's political chessboard. If they present the facts of the futility of this Boko Haram mission face to face to all those agitating war lords and their followers, perhaps they will have a change of attitude. No real warrior willingly goes into a battle he is sure to lose – unless he is an idiot!
It will not be an exaggeration to postulate that at 53, Nigeria has been tackling its problems fervently as much as its leaders possibly can. It's not been easy. And indeed it's not easy in any country for the leaderships to come to terms with all the problems that citizens face in our modern society. So, while we rejoice with Nigerian leaders on the occasion of their country's attainment of 53 years of self rule and congratulate them on their efforts so far, it might be just worth the while to tell them they need to do more. First, there is a need for the old brigade to retire completely from public life. All those who have tasted public office once should now stay back in their villages as patrons and offer their invaluable advice to the younger ones who are in leadership positions.
There is a need now, more than ever before in the evolution of democracy in the nation, for the old brigade to begin to scout or shop around the world for our "lost" sons and daughters to come back and serve, with the assurance that the nation looks up to them to get things working better. It is obvious that every village or town in Nigeria has someone – a doctor, a lawyer, a professor or a professional out there in Europe or America, the Middle East or South America serving foreign governments.
The old brigade should make it a point of duty and a signpost of their level of patriotism to bring them back to Nigeria to serve their people. History will always remember them for making these sacrifices to build their nation on a firm foundation. That will be practising democracy and it is different from the lip service many Nigerian leaders pay democracy while they are busy stuffing their pockets with ill-gotten wealth that should have been invested more properly in the service of the poorest segment of their communities.
From the way Nigerians have spoken and acted towards the socio-political challenges they have had to contend with in these 53 years, it is obvious that more of them believe they will have more to gain remaining together as one big, populous and united country than fragment into their various ethnic originalities, and become several countries. It appears they are bent on shaming those who predicted that the country will split by 2015. Trust Nigerians. They have a huge capacity for forgiveness. It is somewhat strange that even after all those Boko Haram killings, after all the violent past, they still feel for each other.
As Nigerians celebrate their 53 years of independence, we must not fail to pay tribute to the many sons and daughters of the Land who gave their all so that the country can unshackle itself from bondage in its bold march towards freedom. As Nigerians celebrate their 53 years of self rule and experiment in democracy, we can only wish us many more years of dedication to nation building that can culminate in great and respectable nationhood. It shall be well.
Disclaimer:

"The views/contents expressed in this article are the sole responsibility of

Emeka Asinugo

and do not necessarily reflect those of The Nigerian Voice. The Nigerian Voice will not be responsible or liable for any inaccurate or incorrect statements contained in this article."
Articles by Emeka Asinugo