Jonathan has no interest in NYCN leadership, says Minister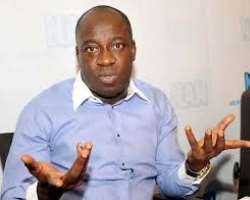 The Supervising Minister of Youths Development, Malam Bolaji Abdullahi, on Thursday said that President Goodluck Jonathan had no interest in the leadership of the National Youth Council of Nigeria (NYCN).
Abdullahi told newsmen during a `family meeting' with key NYCN stakeholders at the National stadium in Abuja.
He said it was unfair for anyone to drag the name of Mr President to an election of NYCN magnitude.
'Contrary to the rumour making the round and impression created, President Jonathan does not have any reason to be interest in who emerges as president of the council.
'If anybody is parading him/herself as the president's candidate, he/she is on his own, it is unfair to drag the president's name into this,'' he said.
Abdullahi, who is also the sports minister, said that government had obligation to the youth in the country and not to NYCN.
'The Federal Government of Nigeria is obligated to the youth of this country, but its obligation to the youth is not the same thing as it being obligated to NYCN.
'Although, NYCN is a very important organisation of young intellects in this country, but the NYCN is not a government agency.
'The NYCN is not a constitutional organisation under the constitution of the Federal Republic of Nigeria, so the government is not going to detain itself because of NYCN,'' he said.
He said the NYCN became important because government wanted a coordinated youth organisation.
'NYCN is important because government will be happy to have a strong platform for coordinated intervention on those issues that affect young people.
'If we have a strong NYCN, it makes it easy for government to service the interest of young people, but with a disorganised council, government may not want to intervene.
'So, it is in the interest of young people anywhere that NYCN is strong and united,'' he said.
The minister charged the NYCN to make itself relevant to its agenda to gain government's support.
According to him, if the NYCN makes itself relevant in the agenda of the Federal Government to service the interest of young people, NYCN will also stand to benefit.
'But, if NYCN makes itself incapable of providing the platform for it, the government will not be showing responsibility, instead, obliged to seek new partnership,'' he said.
Abdullahi noted that though, a lot of injustice had been committed in the past, they could still be corrected.
'In my understanding, a lot of wrongs have been carried out, but I believe that if you want to do justice, you have to be willing to start all over.
'And I hope we will do that,'' he said.
There  was an alleged mismanagement of NYCN election, which led to the sack of the former Minister of Youths Development, Alhaji Inuwa Abdulkadir. (NAN)