Nollywood Producer Walks Away With Hubby's N6m, His Jeep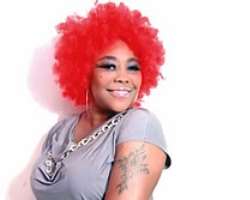 Tosin Aderounmu is the brain behind the popular Yoruba film titled Omi Ata. She produced it as well as acted in it. This beautiful lady is being whispered to have walked out of her matrimonial home.
Information at our disposal has it that, Tosin whose husband gave a whopping N6m to shoot a movie and also sponsored her trip abroad has just dumped the rich dude who is touted to have provided so many succors for her.
We also learnt that, Tosin got a Highlander Jeep from the hotelier but all these she walked away with while leaving the guy heartbroken. Now as we gathered, the boss of Seaworks Hotel at Giwa, Oke Aro area of Ogun State is not happy about the new development.
In our usual style, we made effort to talk with the hotelier to confirm if truly the marriage has hit the rocks and he said, "Well it is true that she left me but I leave everything to God which is all I can say about it for now."
Tosin, having tried to reach her on phone to no avail, she was eventually linked up with on social media and she confessed that they are only having a misunderstanding and that as soon as everything is over, the people that are peddling the news about their separation will be the one to come and rejoice with them when the storm is finally over.
On the allegation of cheating on her man and other nasty issues, she said, "you know people now, when things like this happen, they either spice it up or become economical with details, it's true we have a misunderstanding but I believe we can still settle it."