Bank Collaterals To Include Livestocks, Crops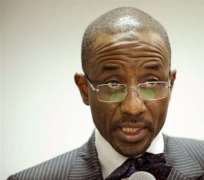 The Central Bank of Nigeria (CBN) has approved that micro, small and medium enterprises (MSMEs) can use movable collaterals to secure credits from financial institutions from next year.
The International Finance Corporation (IFC) under its Secured Transactions and Collateral Registries recognises movable collateral as financial instruments such as stocks, bonds, and negotiable paper, inventory, accounts receivable, livestock, crops, equipment, and machinery.
Addressing journalists at the end of the MSME financing conference and D-8 workshop in Abuja on Friday, Mr Paul Eluhaiwe, director, development finance of the CBN, said he has 'secured approval of management of CBN and we will ensure that collateral registry are movable collateral and we would be able to use it beginning from next year in this country'.
He said the CBN wants a situation where MSMEs would 'be able to use movable collateral, and we are working with the IFC on this development.
According to Eluhaiwe, 'if this is done, operators will be able to operate because there would be funds and capacities would be built to create sustainability in the sector. The entrepreneurs themselves who are supposed to benefit, with movable collateral, will have access to more financial services'.
He added that, 'most banks are not ready to support SMEs with facilities because they feel they do not have the collaterals and banks depend only on fixed collaterals in this country'.
Eluhaiwe said that, come next year, 2014, the CBN will start implementing the N220 billion MSME development fund: 'That is what we are concentrating on. We know that before December, we would have worked out all the issues to make it work for us as a country because we know that it is required for us to move forward.'
Eluhaiwe said the CBN believes that by 'building capacity, providing resources, things will work in that sector in addition to the regulatory framework'.
Corroborating this statement, the CBN's deputy governor, economic policy, Mrs Sarah Alade, said the issue of collateral for entrepreneurs to access microfinance services, particularly loans, was debated extensively at the conference.
She said the CBN has 'done a lot of guidelines and there is a guideline that surrounds that N220billion and I can assure you that we are going to monitor it'.
She noted that the CBN had done interventions in the past in agriculture but that 'once these things start being disbursed, we will monitor them seriously to make sure that they are given to the right people and that the money also comes back'.
The various components of the fund include grants which the microfinance banks need so much, the  credit component, the guarantee component and the refinancing component for the sector to work.
The issue of rating microfinance banks was also deliberated upon at the conference and the CBN has expressed the desire to see that 'institutions that are rated in Nigeria would have increased substantially. That's very important to us'.
The Rural Finance Institution Building Programme (RUFIN), an organisation of IFAD, in collaboration with CBN has been providing rating for microfinance banks and about 32 of the microfinance banks in Nigeria have been rated through it.