Glo in massive network expansion, to add 4000km optic fibre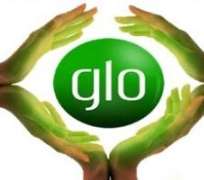 Leading telecommunications operator, Globacom, on of the major telecommunications operators in the country,  has begun a massive network expansion and technical network upgrade.
The project, company's group chief operating officer, Mohamed Jameel, will significantly enhance the quality of customer experience on the network.
According to him,  as part of the 10th anniversary celebration, Glo is investing heavily to upscale the network to the latest technology in global telecommunications.
He explained that the massive expansion project which has already started, involves network upgrade and overhaul of infrastructure across the country as well as expansion and densification projects that will on completion within the next one year enable the network to cater for its existing and potential subscribers. 'This will make Globacom the number one network in terms of investment', said Jameel.
The project includes building of new switches, increasing of mobile switching centres to ease congestion and construction of additional 4,000 km of optic fibre cable which will complement the existing fibre optic facility which is the most extensive fibre coverage of Nigeria.