Stock Futures Tick Higher Before Data, Fed In Focus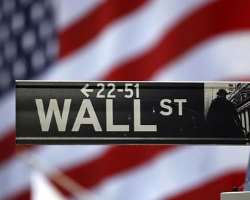 U.S. stock index futures edged higher on Tuesday, following stocks' slight decline on Monday, as investors braced for housing and consumer data in a week packed with economic numbers.
Volume was expected to be subdued before the Federal Reserve released its statement on Wednesday at the end of a two-day meeting of policymakers. The Fed's Open Market Committee's statement will be combed for hints of when the central bank may begin to scale back its $85 billion a month in asset purchases aimed at stimulating the economy.
The week is also heavy in earnings reports. Tuesday's highlights include health insurer Aetna (AET.N), which posted a profit beat, and pharmaceutical company Pfizer (PFE.N), which beat on earnings.
With results in from more than half of the S&P 500 companies, 67.2 percent have beaten earnings expectations - in line with the 67 percent average beat over the last four quarters. About 56 percent of the companies have beaten revenue expectations, more than the 48 percent of revenue beats in the past four earnings seasons, Thomson Reuters data showed.
S&P 500 futures rose 4.3 points and were above fair value, a formula that evaluates pricing by taking into account interest rates, dividends and time to expiration on the contract. Dow Jones industrial average futures rose 29 points, and Nasdaq 100 futures added 11 points.
Shares of Mosaic Co (MOS.N) tumbled 17.7 percent in premarket trading after Russia's Uralkali (URKA.MM) dismantled one of the world's largest potash partnerships by pulling out of a venture with its partner in Belarus, a move it expects will cause global prices to plunge by 25 percent. U.S-traded shares of Potash Corp (POT.N) fell 18.2 percent before the opening bell.
Mobile service provider Sprint Corp (S.N) posted a wider quarterly loss on costs from shutting down its Nextel network, although revenue grew as its customers spent more on wireless services. Its shares fell 4.7 percent in light premarket ; Editing by Kenneth Barrytrading.
Herbalife (HLF.N) shares rose 7 percent in premarket trading a day after the nutritional products company said its better than-expected earnings and rosy 2013 outlook were driven by a fast-growing global distributor network and strong demand for its weight-loss shakes and supplements.
REUTERS