PDP Wants Gov Amaechi Statements Investigated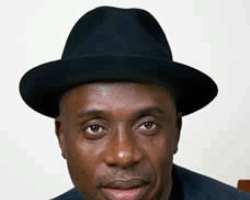 Rivers State Governor, Rt. Hon Chibuike Rotimi Amaechi
The Rivers State Chapter of the Peoples Democratic Party (PDP) says the several unguarded statements and threats by Governor Chibuike Rotimi Amaechi should no longer be taken for granted.
The party was reacting to the uncomplimentary remarks and aspersions cast on the person of President Goodluck Jonathan by Gov Chibuike Amaechi while fielding questions from a BBC correspondent in London.
In the said interview Gov Amaechi described President Jonathan as undemocratic and should change his leadership style or there will be problem in the country.
The party in a statement issued and signed by Jerry Needam, Special Adviser on Media to the State Chairman, Hon Felix Obuah pointed to Gov Amaechi's unbounded efforts in deriding the President, pointing out that it was in a similar manner that he (Amaechi) ignited the crisis currently ravaging Rivers State.
Jerry Needam also recalled several occasions Gov Amaechi has made inflammatory and inciting statements bordering on revolution, and urged the security agencies to wake up to their responsibilities by inviting the embattled Governor to throw more light on the kind of problem he envisioned.
This, according to the Special Adviser to the state party leadership, has become imperative in the light of Amaechi's diplomatic shuttling and collaboration with anti-democratic forces across the country.
'It's becoming clearer by the day that Gov Amaechi is up to some mischief, which explains the reason why he is defying all wise counsel and proceeding with his acts of insubordination to constituted authorities, inciting and making unguarded utterances. He must be a man on a mission and the earlier he is exposed and stopped the better for the entire nation'.
Could Gov Amaechi stylishly plotting a coup against his fatherland or what?', Jerry Needam queried.



Signed


Jerry Needam
SA, on Media to
State PDP Chairman