Adoke calls for review of obsolete laws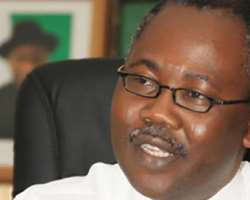 The Attorney-General of the Federation, Mohammed Adoke, on Thursday called for the review of obsolete laws in the country to ensure the success of President Goodluck Jonathan's Transformation Agenda.
Adoke, who was represented by the Solicitor-General of the Federation, Abdullahi Yola, made the appeal in Abuja at the public presentation of the
2013 edition of the Justice Journal.
He said there was the need for a periodic law review and reform, to enable Nigeria to compete favourably with other countries of the world and adapt to current and evolving challenges.
Adoke said information must assume a dynamic role to achieve the process of transformation, adding that the presentation of the journal by the Ministry of Justice was an evidence of such transformation.
"It is pertinent to state that as a society, changes in current global realities, especially the technological advancement, our laws and knowledge must generally change to adapt to current and evolving challenges.
"The Federal Ministry of Justice, as a strategic and one of the foremost national institutions in Nigeria, is thereby contributing meaningfully to the development of law.
"The ministry is also contributing toward achieving the policy thrust of President Jonathan's transformation agenda,' he said.
Adoke said the journal dwelt on the challenges confronting the justice sector and the Nigeria in general.
NAN reports that the 187-page journal contained various topical issues such as the reform of rape prosecution in Nigeria, and the contribution of Nigerian courts in nurturing democracy, through constitutional adjudication.
Other areas of concern in the journal included road traffic laws enforcement; challenges of fundamental human rights and the imperatives for the new democratic order in judicial accountability and discipline in Nigeria. (NAN)