NIGERIA AND THE 2015 DEADLINE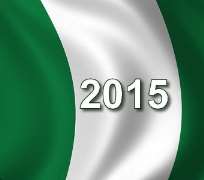 In 2010 when the drumbeats for the 2011 general elections in Nigeria grew louder, a group of elders in Northern Nigeria, called the Northern Elders Forum, made very threatening noises and insisted on having a Nigerian from the North emerge as the president of the Federal Republic of Nigeria.
I remember that I did an article in which I unreservedly deplored such divisive inclination by elders such as Adamu Ciroma. I was not and am still not interested in which part of Nigeria a president should come from. I did not rebuke my elders from the North because I wanted President Jonathan to become Nigeria's president. In fact, I warned in an article published in May 2010, Nigeria: Interpreting Times and Events, that President Jonathan would disappoint many who had hopes in him. And I must confess that he has.
During the fuel subsidy protests in January 2012, Jonathan's kinswoman, Ankio Briggs made a very condemnable statement. She said, "If Nigerians don't want President Jonathan, then they don't need our oil." People like her saw the protests against the removal of the subsidy as rejection of Jonathan. People like Ms Briggs considered it wrong for Nigerians to complain even though they were fed such unpalatable menu of ill-conceived and wrongly-delivered policies, which have rather exacerbated the already hard living conditions of Nigerians without any prior preparations at ameliorating them. I may be corrected; but were Nigerians from the Niger Delta region immune to the removal of the subsidy? Did Jonathan make a secret deal to alleviate the sufferings of Niger Delta people?
Now that the year 2015 approaches when general elections shall hold again in Nigeria, almost every statement, action, and maybe thought, for those with clairvoyant powers, is being interpreted to mean support or the lack thereof for President Jonathan. What is so special about President Jonathan that people such as Asari Dokubo and his collaborators think that Nigeria would cease to exist should President Jonathan not "win" the 2015 presidential elections? Even performing presidents are voted against by the people during elections in various democracies in the world; how much more an under-achieving president? So, if I and Nigerians who think like me vote against President Jonathan in 2015, then Mr. Dokubo could mobilize against us. Do we elect to have democracy or its aberration? Must people be frightened to vote for a candidate or persuaded with reason and pleasing evidence?
I have read and listened to arguments concerning the election of the chairman of the Nigerian Governors' Forum (NGF), which produced a winner who got 19 votes against his contender that scored 16. As a mathematician, I can prove that the number 19 is greater than 16. I am sorry, even non-mathematicians should know that 19 is a greater number than 16. But, for the sake of reasoning, let us assume that number 16 is greater than 19. Well, if you rotate the digit 6 in number 16 clockwise through angle 180 degrees, you would get number 19. But it is trite that 180-degree rotation always yields the opposite. Therefore, 16 can never be 19, or even greater than 19.
Thus, we have proved by contradiction the fooleries of Nigerians who claim that the candidate who scored 16 votes in the NGF election is the winner of that election.
I have seen a strange thing. Even ordinarily reasonable people, in the efforts at foisting falsehood upon our national consciousness, have been found to support or defend the indefensible. And I am concerned. How can the president of Nigeria support an illegality? How can the president of the Nigerian Bar Association disrobe himself of judicial perception? How can Nigerians that have loudly called for "credible elections" in the past accept that number 16 is greater than number 19? And why would some Nigerians call for the "proscription" of the NGF only because a pretender, with the backing of President Jonathan and a host of enemies of democracy, has proclaimed himself the chairman of the NGF, even though he participated in the election—contested and voted—and lost? Should states in Nigeria be "proscribed" in the future when pretenders claim to win gubernatorial election? Should Nigeria be "proscribed" in 2015 when the loser proclaims himself the winner? Why have we suddenly lost the voice to speak up? Why has decency taken flight out of the room? President Jonathan is showing his hand; he is doing a dress rehearsal of what to do in 2015. I must announce loudly, as I wrote in my article in January this year, The Prince On Foot, the gate of the palace has been shut against Jonathan.
Few days ago, the Egyptian army sacked a democratically-elected president presumably to bring about peace and stability in that country. The head of the judiciary, Adly Mansour was sworn in as caretaker president until new elections should be held to elect a new president. Nations have reacted differently in measured degrees. Very indicative of a strange trend is the response from the US government, which is not to insist on the restoration of President Morsy to his elected position. The US government calls on the Egyptian army to "quickly and responsibly return full authority to an elected civilian government." It should be noted that the US government is not insisting on restoration of full authority to President Morsy, but rather to "an elected civilian government." The military general who announced the removal of President Morsy had been appointed by President Morsy.
The Brazilian government calls for dialogue in Egypt in order to fulfill the people's demands for democracy, freedom and prosperity. This is what I would refer to as a call for a sovereign national conference. The Syrian president commented, "Whoever uses religion for political gains or in favor of one party without the other will fall in every place of the world."
The Muslim Brotherhood, the party that had produced former President Morsy, has got its headquarters destroyed and its leaders are being arrested. The people simply got fed-up with the party and president they had elected (yes, elected!), and the military had to step in at the expiration of a deadline issued to Mr. Morsy to implement a set roadmap for rescue.
Democracy without freedom and prosperity is like a car without an engine or an empty plate served to a hungry person; he would break the plate in exasperation and frustration! The emerging trend in Egypt is a lesson to countries such as Nigeria. The infamous section 134 of the Electoral Act 2010 as amended, which places time limitations on electoral litigation, which limitations were exploited to deny fair hearing to petitioners and to preserve rigged elections in 2011, has not been attended to yet by the national assembly in order to cure the abuses of the past. It seems to me that the nation has gone asleep without a care that it may be used again in 2015. But I warn that then, it would spell doom to our democratic experiment.
Section 102 of the Electoral Act (2010) states as follows: "Any candidate, person or association who engages in campaigning or broadcasting based on religious, tribal or sectional reason for the purpose of promoting or opposing a particular political party or the election of a particular candidate, is guilty of an offence under this Act and on conviction is liable to a maximum fine of N 1,000,000 or imprisonment for twelve months or to both." Need I say that the politics of zoning, to the exclusion of certain candidates, is against the Electoral Act? Have we not repeatedly shown ourselves to be outlaws in this country?
I have written copiously about re-engineering Nigeria. I have proposed a suspension of the quasi-democratic rehearsals we have engaged in since 1999. The Nigerian military can take a critical look at the happenings in Egypt, the reactions by nations of the world to those, and consider how to instigate a rescue of the nation if the present politicians fail to reverse the human deprivations and insecurity in our nation.
Brazen impunity by those who should protect and preserve the law is our great undoing in Nigeria while poverty and worsening unemployment are time bombs ticking away. Should a military intervention in Nigeria become necessary, it should be to install a caretaker civilian government to begin the serious work of nation-building, to wit, the convening of a sovereign national conference, which shall lead to the framing of a people's constitution (Read the following essays of mine online, "Re-engineering Nigeria, Part 1"; "A Manual for a Sovereign National Conference"; and "Dialogue On a Sovereign National Conference").
I cannot conclude without calling on Nigerian scholars and technocrats like me to seriously consider becoming involved in the noble art and science of politics for nation-building, at least for the sake of our children whom we must not allow to grow up to old age in such a crisis-laden country. There is a limit to what our writings and academic advocacy can accomplish in an environment that is anti-intellectual. We must consider becoming activists in government. We must not consciously seek government appointment; rather, we must seek out our people, patiently enlighten them, and ask for their mandate to serve in public positions of influence that shall enable us implement those ideas we have written or spoken about repeatedly. If you have got a burden, the burden to build this country, then you must find a political vehicle and work through it courageously, diligently, and with faith to achieve the goal.
It is usually said that Nigerians are docile. I think we the supposedly enlightened ones are both docile and cowardly, and also selfish. I hope your lamentations shall not continue beyond 2015. Now is the time to work. It is time to be selfless and bold. These traits are infectious. The masses are like their scholars and philosophers. If we have betrayed the cause, they will. If, in spite of our relative comfort, we can still compromise for a pot of broth, why can't the masses sell their votes for a kobo? Arise, ye cowardly and selfish Nigerian elite!
Written By Leonard Shilgba
[email protected]

Disclaimer:

"The views/contents expressed in this article are the sole responsibility of

thewillnigeria.com

and do not necessarily reflect those of The Nigerian Voice. The Nigerian Voice will not be responsible or liable for any inaccurate or incorrect statements contained in this article."
Articles by thewillnigeria.com