Statoil Told To Deposit Income In Nigeria Dispute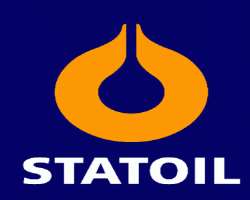 A Nigerian court has ordered Norway's Statoil to deposit its share of income from a big offshore oilfield until a dispute is resolved with a local consultant who says he has not been paid.
Statoil rejects the claim by John Abebe, who seeks 1.5 percent net profit interest from the company's stake in the Agbami field, which produces around 240,000 barrels of crude per day according to operating company Chevron.
The interim court injunction ordering Statoil to deposit all funds derived from its 18.5 percent stake in Agbami was granted by Nigeria's Federal High Court on Wednesday.
Abebe, the brother-in-law of former President Olusegun Obasanjo who served from 1999 to 2007, helped Statoil secure licenses for Nigerian oilfields between 1991 and 1999 and was on the board of Statoil's local unit.
"There is no oral or written agreement that signifies that he should receive this payment and we find his demands to be unfounded," a Statoil spokesman told Reuters.
"His consultant agreement was terminated in 1999 (having started in 1991). He was paid for that period."
The court ordered Statoil to deposit the funds into an account under the court's jurisdiction, but Statoil said the details of the order were unclear.
It did not say whether it would pay the money, but said the judge had called for talks with both parties on March 10.
Abebe also worked with BP during the same period, but said BP had paid him in full for his services.
"It is my position that the correspondence between myself, BP and Statoil over the years is sufficient to warrant a claim for the NPI promised to me verbally and in writing," Abebe said in a statement.
He was unavailable for further comment on Friday, a Muslim public holiday in Nigeria.
REUTERS.