Imo Govt. Terminates N1.3 Billion 7-Floors Judiciary Complex Contract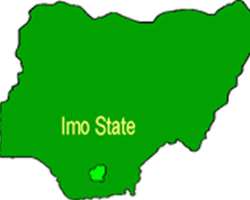 The government of Imo state has terminated the contract for the construction of a 7-floors ultra modern state judiciary headquarters awarded to Nnutouch Global Ventures Limited for breaching the terms of the contract.
In a statement by the ministry of Lands, Survey, Housing and Urban Development, the contract which was awarded to the company at the cost of One Billion, Three Hundred and Twenty Million Naira (N1,320,000,000) for the total office area of 15,000 square calculated at the rate of N88,000 only per square meter, was agreed by both parties to be executed and completed within the stipulated period of 12( twelve) months.
An initial sum of Two Hundred Million Naira (N200,000,000) was, however, released to the contractor to enable him complete the foundation level of the building.
Subsequently, the contractor upon his inability to actualize that level of job, requested for additional payment of Twenty Four Million Naira(N24,000,000) to expedite work towards bringing the building to a foundation level within two weeks(14days) from the date of the payment which he also failed to accomplish after government granted his request.
While explaining the action of the state government, the commissioner for Lands, Survey, Housing and Urban Development, Hon. Uche Nwosu, stated that the contract was terminated upon the fact that after collecting N224,000,000 from the state government by the company owned by one Osita Okereke, the building was abandoned without the foundation being completed by the contractor as agreed.
He said "The government accepted and agreed to release the sum of N24M as an addition to the initial N200M to NNUTOUCH the contracting firm for the job after the contractor had agreed to complete the said level of the building within two weeks (14 days) from the date of the payment.
The deed was signed, sealed and delivered onMarch 12, 2013 with all the parties including the chairman of the company, Osita Okereke and the secretary of the company. This came after one year the contractor failed to deliver to the foundation level. It is overwhelming that the contractor simply exhibited a dubious character having failed in every aspect of the contract terms including abandoning the job after the last payment of N24 M which he pledged in an agreement would be used to complete the foundation level of the building".
He added that evaluation carried out by his ministry saddled with the responsibility of supervising the project, has shown that the  contractor could not do a job commensurate to the amount so far committed to the project, adding that government is considering taking a legal action against the company.