2015: Who Will Defeat Jonathan?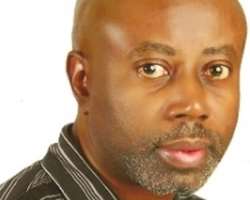 By Chido Onumah

Let me say from the outset that it would be scandalous and a grave mistake for the opposition - and by this, I refer to the All Progressives Congress (APC) - to look toward any of the gladiators in the current war of attrition in the People's Democratic Party, Aminu Tambuwal, Babangida Aliyu, Sule Lamido, etc., as a candidate for the presidency in 2015. With all due respect to these men, and not minding the fact that there are PDP elements in the APC, it would not only smack of unseriousness, but would leave voters no choice in 2015.
Having exorcised the incubus of a PDP takeover of the opposition, let's pose the fundamental question: who will defeat President Goodluck Jonathan in 2015? We need to pose this question frontally and be sincere in our answers. That is the only way the opposition can assess its strength and chances as we head into the battle of 2015.
Too often, we hear the beer parlour assertion that, 'President Jonathan is incompetent; he has to go in 2015'. Clearly, President Jonathan has performed woefully; but when was the last time incompetence cost anybody reelection in Nigeria? It didn't happen with Shehu Shagari in 1983; certainly, not with Olusegun Obasanjo in 2007.
What is needed, therefore, is a comprehensive strategy to defeat PDP in 2015. And top on the agenda would be the urgent need to market a national candidate who provides a clear and credible alternative to President Jonathan. If free and fair elections were held today (even though the PDP would never permit free and fair elections), chances are that President Jonathan will emerge victorious. I say this with all sense of responsibility.
This is not Nigeria of June 12, 1993, even though Bashir Tofa, the defeated presidential candidate of the National Republican Convention (NRC) in that election and now a chieftain of APC would want us to forget the election and its significance.
Of course, I sympathize with Tofa. I would bury any thoughts of that election if I had been in his position. It is not easy on one's reputation and psyche running a presidential election and getting trounced in your home constituency. That must go down as one inglorious record for the Guinness World Records.
Back to reality. The country is fractured today as never before. There are still many out there who will vote on the basis of religion; many who will vote because of money, ethnicity and other mundane considerations. Of course, we have to grant them their right to poor judgment. That is the nature of democracy.
There are those who have argued, from their limited understanding of the issue, that one way of addressing the minorities' question in Nigeria is for President Jonathan to go for a second term whether he deserves it or not. These are the issues that will come to play whether we accept them or not. It is this fracture - add money and rigging - that will determine the outcome of the 2015 election.
So, is the opposition ready to compete in 2015? The answer, of course, will depend on who you ask. Even though the PDP appears like a party that faces imminent implosion, the campaign for 2015 has started in earnest, the glib talk by the president and his handlers notwithstanding.
Nigerians are yearning for an alternative to Goodluck Jonathan; not just an alternative, but a credible alternative. Talking about the presidency in 2015, the APC, undoubtedly, is a party of immense potentials. But if elections were held today, Gen. Muhammadu Buhari (retd) is perhaps the only person with the pedigree, name recognition and national appeal who can give President Jonathan and the PDP a run for their money.
However, Gen. Buhari has not shown enough statesmanship to make him a winning candidate across the country. By his actions and inaction, the former head of state seems to be saying, 'I don't need the vote of majority of Nigerians to be elected president'. Lately, Gen. Buhari has been assailed by those who accuse him of making 'unguarded and insensitive' statements. His handlers have repeatedly affirmed that he is a victim; one who is misunderstood and often misquoted. It may well be true. Leaving aside the issue of his comments, the expectation is that for a man who has run for president thrice and plans a fourth attempt, Gen. Buhari ought to be much more visible and active across the country.
He ought to be out on the street either comforting victims of various acts of terror across the country and offering them hope and a new vision for Nigeria or dousing the perception that he is a provincial leader. He has earned that right. Perhaps he ought to take a cue from Uzor Orji Kalu, a man who should be on trial for his ruination of Abia State.
We may not like it, but the truth is that after 14 years in power the PDP has managed to reach every nook and cranny of the country. The opposition needs do much to ingrain in the mass of our people the need for a better and workable alternative.
Time is certainly running out.

Disclaimer:

"The views/contents expressed in this article are the sole responsibility of the author(s) and do not necessarily reflect those of The Nigerian Voice. The Nigerian Voice will not be responsible or liable for any inaccurate or incorrect statements contained in this article."