PDP Spokesman, Olisa Metuh resigns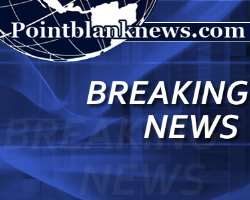 Barely a day after appearing on national television to dismiss report of his resignation, the National Publicity Secretary of the Peoples Democratic Party (PDP), Olisa Metuh has resigned as the spokesman of the party.
Announcing his resignation on Wednesday, Mr Metuh said: 'I want to inform you that I am resigning as the National Publicity Secretary with effect from Thursday 20th June 2013,' he said.
'This resignation is in the overall interest of the party and is being done to put a final stop to the controversies generated by the INEC report on the mode of my election as National Publicity Secretary.
'I have served this party as a member of National Executive Committee for over 10 years and therefore my interest is to ensure that this party stabilizes and progress. I have written and submitted my letter; I am resigning with effect from Thursday 20th June 2013.'
Mr. Metuh had on Tuesday alongside the PDP National Chairman, Bamanga Tukur, dispelled a newspaper report that he would resign on Thursday. His resignation takes effect from Thursday, June 20.
The Independent National Electoral Commission (INEC) had, a few months ago, declared that the process through which Mr. Metuh and some other members of the PDP National Working Committee (NWC) emerged in the party's national convention last year was unacceptable and illegal.
The electoral umpire had condemned the exercise, noting that the process which produced 12 of the 16-member exco violated paragraph 6.5 (1) of the guidelines for the conduct of the 2012 congresses and national convention and, therefore, void.