Harper government supports private sector initiatives to grow economies in developing countries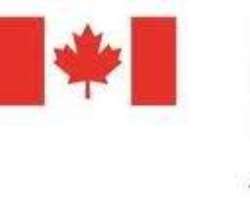 Harper government supports private sector initiatives to grow economies in developing countries
OTTAWA, Canada, June 13, 2013/African Press Organization (APO)/ -- Private sector-led economic growth is creating opportunities to move people from poverty to prosperity in developing countries. Today, to mark the launch event of the Canadian chapter of the United Nations Global Compact, the Honourable Julian Fantino, Minister of International Cooperation and Lois Brown, Parliamentary Secretary to the Minister of International Cooperation, reiterated Canada's commitment to help people lift themselves out of poverty and create stronger economies.
"We want to harness the expertise, resources and innovation of the private sector to help the most vulnerable," said Minister Fantino. "This leads to better job opportunities, more investment and more resources to improve productivity and public well-being."
The UN Global Compact encourages businesses worldwide to adopt sustainable and socially responsible policies, and to report on their implementation. The launch of the Canadian chapter of the UN Global Compact brings together leading private sector firms operating abroad, Canadian public sector leaders, UN officials, and civil society organizations to promote responsible investment and business practices abroad.
"A strong private sector is the cornerstone for developing economies to move themselves from poverty to prosperity," said PS Brown. "The UN Global Compact is an excellent example of how Canada can facilitate partnerships and help drive innovation in order to help those most in need around the world."
Economic Action Plan 2013 reaffirms Canada's commitment to international development assistance, such as improving sustainable economic growth. The new Department of Foreign Affairs, Trade and Development will maintain the mandate of poverty alleviation and help achieve greater efficiency, accountability, and focus to continue to improve the lives of people in need around the world.