SECRETARY-GENERAL APPOINTS MUKHISA KITUYI OF KENYA TO HEAD UNITED NATIONS CONFERENCE ON TRADE AND DEVELOPMENT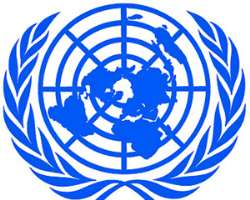 SECRETARY-GENERAL APPOINTS MUKHISA KITUYI OF KENYA TO HEAD UNITED NATIONS CONFERENCE ON TRADE AND DEVELOPMENT
NEW YORK, June 12, 2013/African Press Organization (APO)/ -- On 10 May, United Nations Secretary-General Ban Ki-moon wrote to the President of the General Assembly requesting that the Assembly confirm Mukhisa Kituyi of Kenya as the new Secretary-General of the United Nations Conference on Trade and Development (UNCTAD). The General Assembly confirmed the nomination on 10 June.

Mr. Kituyi will replace Supachai Panitchpakdi, whose term is due to end on 31 August, and to whom the Secretary-General is deeply grateful for his commitment and dedicated service in leading UNCTAD.

Mr. Kituyi brings to the position a combination of proactive leadership and strategic management, with hands-on experience in the global trading system. Since 2008, he has served as Chief Executive of the Kenya Institute of Governance, a public policy engagement organization focusing on the interface between academic and policy research and the development of public policy in East Africa. Concurrently, he is a Fellow of the Brookings Institution in Washington, D.C., on their African Growth Initiative. In that capacity, he is involved in policy dialogue on sustainable commercial relations between the United States and Africa, and the Regional Integration Studies programme.

Between 2008 and 2012, Mr. Kituyi was a member of a team of experts advising the East African Community Presidents on the challenges, opportunities and possible road map to deeper regional integration. From 2011 to 2012, he was a consultant to the Africa Union Commission, where he helped develop the architecture and road map for a Pan-African Free Trade Area.

Elected to the Kenya Parliament in 1992, Mr. Kituyi served, at different times, as Chief Opposition Whip and Chairman of the Defence and Foreign Affairs Committee before joining the Cabinet. He was Minister for Trade and Industry from 2003 to 2008, in which capacity he played a leading role in trade diplomacy within the East African region, the Common Market for Eastern and Southern Africa (COMESA) Council, the African Union, the European Union-Africa Caribbean and Pacific Economic Partnership Agreement negotiations, and the World Trade Organization negotiations on the Doha Round.

Mr. Kituyi studied political science and international relations at the University of Nairobi and later Makerere University in Kampala, Uganda, graduating with a BA in 1982. He also attended the University of Bergen in Norway, where he studied social anthropology and comparative production systems, graduating with an MPhil in 1986 and a PhD in 1989.

Born in Kenya in 1956, Mr. Kituyi is married and has four children.