Sekibo Dumps ACN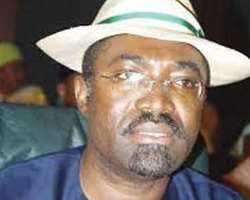 The Leader of the Action Congress of Nigeria (ACN) in Rivers State and Governorship Candidate in the 2011 Governorship Election Dr Abiye Sekibo, has resigned his membership of the party.
According to Dr Sekibo in a letter dated Wednesday, June 5, 2013, addressed to the National Chairman of the Party, his resignation is based on personal reasons.
'I wish all my friends and colleagues who are still in the party well', Dr Sekibo said.
It is not immediately known if his resignation has anything to do with an alleged romance between ACN at the National level and Governor Chibuike Amaechi who is rumored to be making overtures to the party.
Governor Amaechi was recently suspended by the PDP.