VALENTINE'S BALLROOM TO BEDROOM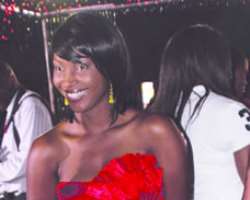 http://www.nigerianbestforum.com/blog/wp-content/uploads/2010/02/val-pix.jpg Pics by Dele Onatade
What's up for today? Are you planning a casual date, a formal night out, a dance or probably you just want to be home all in bed with that special person. Whatever your plans, let your outfit reflect love. Well here is how to look your best today.
Bed and breakfast
What's on your mind now? Hmm… what could be so mind blowing as being with the person you love most in the morning. At this point, the only saving grace is sexy lingerie. Please do away with that worn underwear …. put on something nice and colorful. Red or pink would be distinctive and stylish.
Beach date
The weather is so hot now, so get yourself something light and flirty. Get a pretty frock and don't forget to get beachwear too; probably a short and beautiful layered top.
Casual date
It doesn't mean a sporty jersey. Men can do with jeans and a sweat top. But for the girls, you can try a chiffon dress… it's going to be an adventurous date so you need a lot of freedom. But make sure the red colour comes strong on your colour combination.
Formal date
Certainly your spouse is planning to take you to a ball or cocktail. For the guys the black suit and a red bow tie would do the trick and for ladies a nice black dress with accents of red would do. If you are not done with that, try a beaded dress… pump the outfit up with red or pink accessories.
All girls grove
Are you single and you are partying with your girlfriends today. Then try something bold . Go enjoy your Valentine's with the ladies. Single girls, shun the sappiness of Valentine's Day… wear something dramatic.