Meet Chioma Nwosu...An actor that brings her passion for the arts to bare whenever she is in front of a camera or an audience...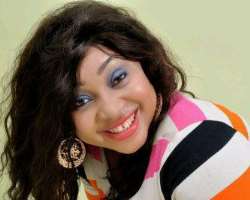 Chioma Nwosu is a Lawyer, Actor, Singer, Writer and Production Manager. She hails from Umuahia, Abia State, Nigeria. She graduated with a degree in Law from the Lagos State University, Ojo, Lagos.
She started singing and acting since primary school, and professionally in 1999 while in the University with a career on stage after being inducted into the thespian fold by the Theatre Arts Department of LASU, she joined a a Theatre Troupe called Optimom Arts Konsotiom where she got trained and groomed, she then went on to try her skills on screen in 2001 when she featured in a Soap Opera titled 'Zenith'.
She has featured in several productions ever since and they include the following: Lamgbodo, Zenith,Mr and Mrs, The Vagabond Minstrels, God of Shiloh, Esu, Mistress Revolt, Drums of War, Super Story, Many Colours Make the Thunder King, Drums of War,
When Love Dies, From Within, Kingdom against Kingdom e.t.c
Chioma is a highly disciplined, intelligent, Talented, and wonderful Lady. She is not a crowd follower as she does things because she wants to not because everyone is doing it, she puts her heart into everything she does and gives in a 101% so she can achieve outstanding success, she thinks on her feet and does everything in her power to make things happen.
This beautiful Lady is about taking a major step in her music career and looks forward to a successful career behind the camera as a movie producer in the nearest future.