Austria paves the way for regional network of sustainable energy centres in Africa / Austria opts for know-how transfer to Africa to ensure global development and supply with clean energy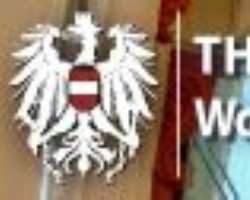 Austria paves the way for regional network of sustainable energy centres in Africa / Austria opts for know-how transfer to Africa to ensure global development and supply with clean energy
VIENNA, Austria, May 29, 2013/African Press Organization (APO)/ -- "A reliable and affordable energy supply is a fundamental prerequisite for development and for achieving the Millennium Development Goals", Austrian Vice-Chancellor and Foreign Minister Michael Spindelegger said on the occasion of the 3rd Vienna Energy Forum in Vienna. 1,000 international energy experts, heads of states and government representatives are gathered at the Hofburg Palace from 28 to 30 May to discuss ways of implementing UN Secretary General Bank Ki-moon's "Sustainable Energy for All" initiative. One fifth of the world's population is still without access to power supply. 2.7 billion people depend on wood, coal, dung or plant residues for cooking and heating and are exposed to the associated risks. This year alone, the Austrian development cooperation initiative has concluded contracts for activities in Africa to the amount of more than 5 million euros. The nine regional energy centres are to cooperate closely with the UN Office for Sustainable Energy established in Vienna.
"Austria is actively seeking to improve the living conditions of deprived people and has for years supported access to clean energy for everyone", Spindelegger said. "Austrian Development Cooperation promotes numerous sustainable energy projects in Western Africa, Southern Africa, Central America and Bhutan."
Sharing knowledge and promoting investment
The Economic Community of West African States (ECOWAS) contributes an important share to ensuring sustainable energy in its 15 member states with its Regional Centre for Renewable Energy and Energy Efficiency (ECREEE) on Cape Verde. The Energy Centre has been working on alternative energy solutions, transferring knowledge, developing strategies and promoting investment with the support of Austria and the United Nations Industrial Development Organisation (UNIDO) since 2010. "By signing the contract today, Austria is granting an additional two million euros for the next operative phase of the Centre up to 2016", Spindelegger said.
An energy centre catches on
The East African Community, EAC, and the South African Development Community, SADC are also planning to establish regional centres based on the model of the ECREEE. Austria, EAC and UNIDO signed a memorandum of understanding to this effect today; an agreement for SADC is being prepared. All these efforts aim to initiate regional activities in terms of capacity development, political consulting, awareness creation, investment and business promotion to step up the use of sustainable energy technologies. "We would like to support East and Southern Africa in developing affordable and clean energy. Energy needs to be climate-friendly and must not pose any risks to health. Transfer of technology and knowledge is an important aspect in this process and Austrian businesses have a lot of expertise to offer in these fields. Together with Austrian experts, UNIDO has, for example, organised a training seminar for the operation of small hydropower stations for African experts on the sidelines of the Vienna Energy Forum", Spindelegger concluded.