REJOINDERS, REACTIONS AND FEEDBACK ON TRIBUTE TO FLORENCE OLAWUNMI FAGBOYEGN (1929-2013) AND THE CHR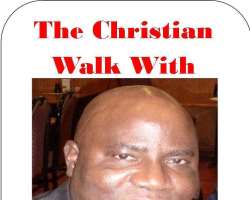 When this column debuted late last year, I made a promise; all views would be welcomed and
contrary views will be highlighted as long as the language is refined, albeit the views may not
jell with that of the columnist. I still hold dear to that fundamental promise that the press,
either print or electronic should be a veritable market of ideas. At any rate, any newspaper or
magazine that still thinks it can control any contrary views now is living in a fool's paradise.
There are still some old-fashioned editors who think they can order their writers and
subordinates from censoring some writers in their publications, especially in Lagos and I pity
those backward-looking media practitioners. Those days are gone, over and untenable in the world
of social media. A one-man blog in Nigeria has more readership than some of the so-called
newspapers and so who wants to see his/her views published by a newspaper with few readerships
than a blogger? Do not get me wrong, newspapers and magazines are still the incubatory sources
of real news, but with the advent of the social media and online journalism, individuals are now
empowered more than before to partake in conversational journalism which had hitherto been the
source of power exercised by newspaper potentates. Not anymore! In a short span of 24 hours news
circle, online media and social media can and do consign print media into Dionysus. Media
platforms have been democratized and some newspaper editors in Nigeria and other parts of the
Third World still don't get it. This is why some of the deluge of reactions, letters and
feedback that this column has attracted so far may be uncomfortable to the columnist, but what
the French writer, author and commentator, Alexis de Tocqueville said… years ago is relevant
today more than ever before. I may not agree with the views of some of my rejoinders, but as
Tocqueville said, I owe it to progressive journalism to defend the rights of those rejoinders to
such contrary views. This is the sacred duty of sound journalism ethics. There was a time-out
in this column last week to pay tribute to my late aunt and within a week, reactions began to
pour in and are still coming in. We take time out again this week to publish some of the
rejoinders and letters to the tribute and other past articles in this column.
Reactions to My Eulogies on Late Mrs. Florence Olawunmi Fagboyegun
"Dear Dr. Fayemiwo: Nice write up on Mama Fagboyegun, may her soul rest in perfect peace. But
part of your write-up is demeaning to Owo people and you portray your own people as poverty
stricken people and you referred to Owo as a dessert of poverty. (Not quoting). Owo people are
very hard working. They are not as poor as you portray them. Remember, we can't all be rich
because fingers are not equal. It is a very brilliant piece but these derogatory remarks are
uncalled for. The Fagboyeguns are a very respectable family in Nigeria as a whole. We mourn with
them and we pray to God to give them the fortitude to bear the loss"---Prince Goke Olateru-
Olagbegi, Owo, Odo State, western Nigeria.
Dear Mr. Goke Olateru-Olagbegi, I am an extremely proud Owo man, but just like other areas of
Nigeria, there is poverty. We are not talking of few individuals living in the midst of abject
poverty which you know is true not only of Owo, my people but Nigeria and many parts of Africa.
Your insinuation that I portray my own people as poverty stricken is cheap short and self-
serving. Hardworking people can also be poor and so hard work has nothing to do with aggregate
evaluation of a peoples' material lifestyle. Get out of your cocoon and be objective unless of
course you want to dredge up old political angst which most of my people have turned honest
intellectual discussion into in many fora and at my level, age and stage, I will not be drawn
into such backward-looking and anti-progressive animosities. Most inhabitants of Owo Land, most
Nigerians in other parts of Nigeria and most Africans in other parts of Africa are poor. These
are facts and do not make political capital out of a globally-acknowledged fact. In a nation
where the average citizen lives on less than $1 a day is a poor nation. Every available
statistics within Nigeria say Nigeria is poor, Owo Land inclusive so on that premise when I
referred to majority of my people as poverty-stricken, I was on target and there is nothing to
make out of that. What you and I should be pre-occupied with is how to alleviate the level of
poverty among our people and the Nigerian as a whole.
==================.

"The news of the passing of Mrs. Olawunmi Fagboyegun came as a shock. She lived a good life. May
her beautiful soul Rest in Perfect Peace. Adieu Sister Lawunmi as we fondly call you"---Ms. Edna
Olakunrin-Adewunmi, Ibadan.
Dear Madam, Yes, the shocking news shook some of us, but we should take solace in the fact she
lived an enviable and a wonderful life while she was with us. Our pre-occupation as part of the
living is emulate that part of her life that will bring the best in us all while each of us
lives with the fear of God Almighty and run our individual race with eternity in view. We shall
all die and our inevitable date with the Grim Reaper should humble us and live for or Maker
during the short and brutish life every member of the human race has to live in this sin-soaked
and demon-infested world.
=================.
"Rest in peace; Mama rere,"--- Pastor Bayo Aladesuru, Redeemed Christian Church of God, Laguna
Baech, CA, USA.
Yes she was a good Mama while she was with us.
=================.
"May her soul Rest In Perfect Peace"----Mr. Olumide Ologan, London, UK
Yes, we pray her soul will indeed rest in perfect peace.
=================.
Dear Sir,
I have read your columns with keen interest and it is my desire to get more excerpts from your
book. I attend Mountain of Fire and Miracles and i am interested in deliverance in general.
Please Sir, I would really like you for you to send me more enlighten material especially your
own personal experiences and how you overcame the difficulties. Bless you in the Mighty Name of
Our Lord Jesus Christ. ----Name removed at author's request, Nigerian Embassy
Dakar, West Africa.
Dear Sister-in-Christ, Thanks for getting in touch. My book on this topic and more will be out
in the summer so wait. A soon as the book is out, I will let you know since I have your email
and as I have promised, you will indeed receive the 15% discount at author's price. Thanks.
================.
Dear Dr. Fayemiwo. Thank you for your tribute on the passing of Mrs. Fagboyegun whom I will
describe as Juliet and her late husband, Rev. Jide Fagboyegun as Romeo. In fact, I thought they
will both die the same day, because during their lifetimes they were inseparable. Mama was Oga
and Oga was Mama. I knew both since I was a toddler when my late mum was their major cocoa
supplier in Owo. May their gentle souls rest in perfect peace, Amen----Mr. Babtunde Abiodun,
London, UK
Thank you Mr. Abiodun for your kind words, and as you wished, we pray that their souls will
indeed rest in perfect peace in the Mighty Name of Jesus, Amen.
================.
Dear Brother Fayemiwo, This is to lend credence to your article which I just read, I was
attracted to those articles by your piece on Lady Fagboyegun. I am from Ekiti but born in
Igboroko, Owo. I Attended St. Mary Demonstration Owo. One of the Fagboyegun girls was in my
school. That was when the late Reverend was using a car WQ 7777 (in the early sixties). I am
also a great Akokite-graduate of the University of Lagos like you(83) Thank God for your life
and the fact that you have chosen to spend your life,( just as I have also decided), for the
emission of Christ . I was caught up from my bed one night and taken to see my mansion in
heaven. I thought I was experiencing rapture but was only taken up and what I saw was a white
house with huge rooms and to my estimation of the house that is the value must have been a
billion dollar, The One who took me there told me " if you have anything to do with that lady
you will forfeit this house" He took me back and placed me on my bed. At that time, a lady was
getting too close to me for comfort and God had to warn me to be careful so that I won't forfeit
the mansion. The encounter was well documented in my book" the window of life" ---Mr. Deleola
Akeredolu, Brampton, Ontario, CANADA
My dear Brother-in-Christ and fellow alumna, I thank God Almighty for your life that the Lord
God who called us into the marvelous Light of His dear and only begotten-Son, our Lord Jesus
Christ has graciously shown you your heavenly home. As Prophet Isaiah remarked in his epistle,
will the world believe our testimonies? Do they take us as day-dreamers? Yet, for those of us
who have chosen this life voluntarily and taken hold of the eternal truth of God's Word, we know
there is something more important, a life far, far better than the empty ways of life handed
unto us by our forefather which people of the world live here. Apostle Paul admonished every
believer to make sure that everyone's election-salvation-is sure and that was the first thing I
asked the Lord Jesus Christ to show me after I turned my back on the emptiness of this Satan-
controlled and demon-owned worldly system. Although I believed first and put my eternal faith in
the Hands of the One who owns eternity, my Lord and Savior Jesus Christ but following the
patterns of the patriarchs, I asked the Lord to show me a scintilla of the heavenly glory. I am
amazed at some tongue-in-cheek statements uttered by some so-called born again Christians like;
"Oh we don't know who will go to heaven but only God!" It sounds commonsensical and logical but
it's not biblical. As I have indicated in past articles, no one will stumble into heaven
unknowingly. Indeed, Papa Abraham asked the Lord to show him a sign that the promises of God
would come to pass in his life and God gave him a sign (Genesis 15: 8). Anyone who will make it
to heaven should and must be able to know before he/she dies, period. The ludicrous idea that no
one can know if he/she will make it to heaven while alive is antithesis with the Great Promise
of our Great God.

"For God so loved the world that he gave his one and only Son, that whoever believes in him
shall not perish but have eternal life" (John 3: 16) is one of the most quoted bible verses in
the world but we often abridge it and take away the full dialogue our Lord and Savior was having
with that Jewish Rabbi, Pa Nicodemus. A member of the ruling Sanhedrin who sat among the Gang of
70 that later condemned the Lord to crucifixion wanted the easy way by professing faith in Jesus
Christ under the cloak of darkness but in verse 3:18 of that Nocturnal Encounter, Jesus Christ
told Nicodemus:" Whoever believes in him is not condemned, but whoever does not believe stands
condemned already because he has not believed in the name of God's one and only Son." If you
don't believe those words, then you don't need to believe any words in the Book of Life. It was
on these two verses in John 3: 18 & 18 that I asked the Holy Spirit to show me my eternal home
in heaven and He did. I thank God Almighty for your life Mr. Deleola Akeredolu that He showed
you too your heavenly dwelling. Remain blessed in the Mighty Name of our Lord Jesus Christ,
Amen.
Next Week: We will resume our revelation of the Kingdom of Heaven from where we left off two
weeks ago.
WORLD PROPHECY:
This is huge! Something of global importance, an earth-shattering event and a cosmic occurrence
is in the offing in the world. I don't know what it is but the Holy Bible has predicted it and
we shall all see it with our very eyes soon. This event is part of end-time prophecy and it's
about to take place very, very soon in the next 12 to 24 months. I don't know what it is; I
repeat again, I wasn't shown what it is but again, it's HUGE. The whole world will be shocked;
from the rising of the sun to the setting of the sun; from the East to the West; from the South
to the North, the planet earth is about to witness a catastrophic event. The Divine Hand of God
Almighty, the Creator of the heavens and the universe, Our Lord and Savior Jesus Christ is about
to intervene in the affairs of humanity. The world media, the commentariat, the scientists, the
astrologers, the men and women of earthly wisdom and their ilk will be talking their heads out
but will not be able to explain but those who know the True God will be unshaken and
unperturbed. What is it? I wasn't shown but was only told (Luke 21:11 & 25).
ISSUES OF THE WEEK:
Quixotic Quest of an Obama Visit to Nigeria: Each time the local media flag the idea of an Obama
visit to Nigeria, those of us here who know how things are done in Washington, DC just laugh.
Nigerians are dying to see the most powerful man on earth touch down, even for few hours, on the
soil of the most populous nation on earth. I wish the wishes of majority of Nigerians both at
home and abroad would be granted, but unfortunately President Obama may not visit Nigeria in his
8-year presidency. The way things are done in the United States are markedly different from the
alternative universe known as Nigeria. Administration officials know that Nigeria is currently
wobbling, presided over by a rudderless administration and a fumbling president. The foreign
policy direction of a nation is a reflection of its domestic policies and as every elementary
student of foreign policy planning knows, a nation's domestic ways of life has a lot to do with
the conduct of its foreign policy objectives. There is a difference between the enormous
economic potentials of Nigeria as a nation and the Jonathan Administration, which should
expectedly come to an end in the next twenty-four months. The other day when Goodluck was
fighting for his political life and the local cabal wanted him out of the scene as much as
possible, Washington came to his rescue and Pennsylvania Avenue rolled the red carpet to offer
him legitimacy. That was three years ago and it's a long time in America. Mr. Goodluck has
squandered all his goodwill and the Obama Administration must send the strong message that we
will never do business with corrupt government that continues to impoverish its people. Jonathan
has rolled back the gains of anti-corruption policies, albeit tepid and tenuous such measures
were, put in place by his predecessors. By his utterances and actions, Jonathan has not
demonstrated enough courage to rein in separatist tendencies and contumacious elements bent on
fracturing Nigeria. He has rolled out the carpet for contumacious elements stoking fissiparous
embers to feather their nests and Jonathan, for his own selfish interests and rule won't mind
fracturing Nigeria. The pan-Nigerian mandate that Jonathan received in the 2011 presidential
election was a golden opportunity for Mr. Jonathan to take Africa's dozing giant on a different
path, but for his ideological identity-crisis and cluelessness on how to run a complex nation as
Nigeria, Africa's most populous nation is still lurching from one crisis to the other.
Unemployment is a hydra-headed monster, separatist agitations have become more virulence,
infrastructures are crumbling, the education sector is dying, insecurity is commonplace outside
the misanthropic Boko Haram menace and corruption has become more fashionable under Mr.
Jonathan; in fact, those who are purloining the economy are now rehabilitated modernizing god-
fathers of Mr. Jonathan. A visit to Nigeria by Mr. Obama at these dizzying times in Nigeria's
history will be a betrayal of the Nigerian people. My former teacher and excellent diplomat,
Prof. Adefuye is doing a fantastic job here and will love to cap his illustrious diplomatic
career in Washington DC with this coup de foundre; a state visit to Nigeria by the world's most
powerful man, but unfortunately, Mr. Jonathan is unsellable right now in the United States and
he's not likely to get it all together before the remainder of his two years in office.

The focus of the United States in Nigeria in the next two years is to ensure, first and foremost
that Nigeria doesn't tumble and remain as one nation. Next, our engagement should shift to
empowering the private sector. There is the need to continue to engage the organized private
sector (OPS) as the current Jonathan Administration is weak on policy formulation and
implementation. We should also step up our engagement with credible non-governmental
organizations (NGOs) through capacity building and other poverty-alleviating measures that will
rescue Nigeria from the brink. Mr. Jonathan's latest anti-democratic tendencies should be
condemned out rightly. He is hounding all perceived contenders for his job and there are fears
right now in Nigeria that Mr. Jonathan may tinker with the next presidential election in 2015.
The Obama Administration should pull the plug off all aid to the Jonathan Administration until
2015, and instead, engage the nation's electoral body, the INEC to ensure it conducts free, fair
and transparent election in the next presidential election in 2015 so that the results of the
election will reflect the legitimate and genuine aspirations of the Nigerian electorate. Mr.
Jonathan's ruling party, the PDP is notorious for stealing elections and there are no
indications the coming election will be free, fair and transparent. Our main interest in Nigeria
is to assist the Nigerian people to organize credible elections that will ensure that those who
will preside over Africa's most populous nation come 2015 have the interests of the Nigerian
people at heart. We need a government that is transparent, able to build social capital, reduce
poverty and create an enabling ambience for Nigerians to unleash their prodigious ingenuities.
It is to our interest that henceforth we engage progressive-minded Nigerians that will occupy
leadership positions to ensure Nigeria works for all Nigerians and not a few Nigerians. I warned
in my letter to the State Department as far back as 2005 the need for us to engage stake-holders
in Northern Africa and the Sahel to ensure Al-Qaeda would not shift their focus to that part of
the world, if our war against terror was to succeed. Here we are six years later, that part of
the world is now becoming the epicenter on the global war against terror. From the trend of
events so far, Nigeria may soon become the New Afghanistan of the world. Nigeria is the second
most populous Muslim nation in Africa; there are more Muslims in Nigeria than Afghanistan and
Saudi Arabia combined; more than in Algeria and Yemen combined. While the days of the Strongmen
of Africa are over; we need a strong civilian leadership in Nigeria, but unfortunately Mr.
Jonathan has dropped the ball. As Ambassador Terence McCulley has rightly noted in Abuja, it is
ultimately up to the Nigerian people to decide who governs them, but as President Jimmy Carter
has disclosed here, the ruling PDP party has cheated in past Nigerian elections and we should
not look the other way in 2015 as with past elections, especially the presidential election.
------------.
NOTE: My forthcoming book: "The Kingdom of Satan Exposed: Activities of Principalities and Demon
Worship In Our World Today and Inside The World of Witchcraft, Voodoo, Warlocks and Spiritual
Warfare" will be out in the summer. If you want a copy at a discount of 15 percent before
official release, please send an email to [email protected] now for more information.
Thanks. Our regular column will resume next week with our Issues of the Week and other matters.
*Dr. Fayemiwo is author, publisher & CEO, Alternative Lifestyle Communication, DBA and an
adjunct lecturer in African History & Media Studies at the City Colleges of Chicago in Illinois,
USA.
Disclaimer:

"The views/contents expressed in this article are the sole responsibility of the author(s) and do not necessarily reflect those of The Nigerian Voice. The Nigerian Voice will not be responsible or liable for any inaccurate or incorrect statements contained in this article."
Articles by The Christian Walk