2015: Buhari 'll support a formidable candidate- CPC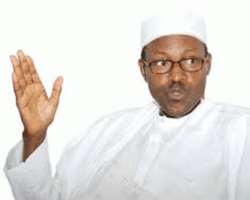 The Congress for Progressive Change, CPC, Tuesday said its national leader and 2011 presidential candidate, Gen Muhammadu Buhari is ready to give maximal support a more formidable candidate that will emerge as the presidential candidate of the All Progressives' Congress, APC, in 2015.
A member of CPC merger committee and 2011 governorship candidate in Enugu State, Mr. Osita Okechukwu told Vanguard in a telephone interview that Buhari's statement about his ambition of becoming the presidential candidate of the APC in 2015 was misunderstood and misconstrued.
Buhar
Okechukwu said if eventually Buhari did not emerge as APC's presidential flag bearer, he will support a better candidate than him that will emerge as the presidential candidate, and his position was very clear when he made that statement, because Buhari is a liberal democrat.
'If you understood what Gen Buhari said, he indicated interest to run under the banner of the four political parties that will merge to be APC.
He gave a caveat that if there will be a better or more formidable candidate he will support the person. So is not as if Gen Buhari going out of his way to say if I am not the presidential candidate there will be no APC, of course he did not say so.
'To be honest and sincere, Gen Buhari had always said, 'I support the merger wholeheartedly and if the merger adopts or elects me as their presidential candidate, but if they don't I will support the person that they will be elected as their presidential candidate. I think it is as clear as that, he (Buhari) has been very clear on that,' Okechukwu added.



vanguard