Where Are These Three Nollywood Stars?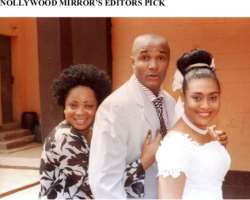 THE HOUR HAS COME
Year: 2004
Genre: Drama
Duration: o.a. 97 min.
Producer: Gabriel Moses/Damian Moses
Director: Ifeanyi Azodo
Actors: Saint Obi, Patience Ozokwor, Steph-Nora Okere, Hilda Dokubo, Cynthia Okereke.
Synopsis: James and Adora are preparing to get married to the despair of his mother who has vowed to fight them tooth and nail.