Shaving Nollywood Actresses: Professional To The Core or Money Lovers To The Hilt?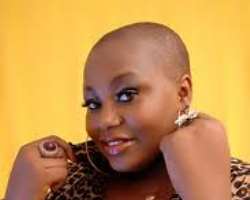 Before now, Nollywood was noted for churning out movies that had voo-doo storyline, they gradually moved from that port to romance where Emeka Ike, Ramsey Nouah and Desmond Eliot were used as lover boys. Then left for showing of nudity, where those cast then as possible major movie stars of the future were exhibiting their mammary glands amongst other sexist display of body parts.
Today, the ministry of acting called Nollywood in Nigeria has moved to another level, now, it's scrapping off of their hair, thereby going totally bare, this now become the latest fad.
This trend started with Stella Damasus, Uche Jombo, Mercy Johnson, but of late it has spread across board to the likes of Oge Okoye, Queen Nwokoye, Halima Abubakar, Anita Joseph, Nuella Njubuigbo, Adaora Ukoh….the most recent being Chika Ike who was said to have been paid a whopping N5m to feature in a movie, the latest entrant to the shaven head role player being, Ebube Nwagbo and others.
Some top practitioners in the industry and concerned fans of these actresses are curious to know if going bare is the in-thing now. Could this be attributed to the passion for acting, or the 'un-rejectable' monetary offer for the deal? Only those involved can say…but one of them actually confessed that "I don't know it would be this crazy, Ego Di n'Ogwu." Whatever that means!