What became of our diligent researches and rigorous thoughts – Dr Goodluck Jonathan?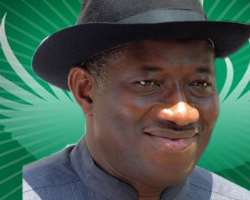 With nearly two years gone from the four-year term of Mr. President, Dr. Goodluck Jonathan, I guess it is time to begin to ask: what became of our diligent research works and rigorous thoughtful renditions?
Perhaps at this juncture I should let you into the secret. Or don't you want to know?
You must remember that well repeated phrase of the presidential candidate, 'for all I am promising you, we have done enough researches to ensure we can deliver on them'. That was the saying that rent the air wherever and whenever Mr. President, then candidate went for campaign. And many writers and speakers have referred to this supposed scientific or do I say well thought out plans and programmes that formed the pillar of his campaign promises – 'The Transformation Agenda'. The president claimed that his teams have done enough researches to ensure they can deliver on some, if not all, of his campaign promises, many of which have been well chronicled.
On that, we can say the man who is used to lying was telling some truths, though not the useful truth. For you cannot run to town proclaiming you have found a cure for a disease ravaging your people, without first doing the needed – testing the efficacy of your new found drug and also drawing up the prescriptions, doses, provisions for applying your new remedy and of course, steps to take in case of adverse reactions.
You know, leading up to the 2011 presidential campaign; I had the misfortune of being asked by a member of his teams to come up with ideas that will drive the program and policies of Oga, once elected. I do not know how many Nigerians spent their quality time putting together what was suppose to form the crust of his supposed transformation agenda, but by my estimation, must have been a bunch.
That request, was the most harrowing demand I have ever received from someone I respected, someone who chose willingly to walk into Aso Villa, to go work for a man who has no regard for diligent academic work, or morality or good conscience. The man, who many ordinary Nigerians, many at the lowest ebb of the society, the masses, came to see as one of their own leading up to the 2011 elections, which was a deceit anyway, for Goodluck Jonathan, a man who has been in power since the inception of the new democratic dispensation in 1999, is no member of the hoi polloi. Forget about that lie - 'I had no shoes growing up'.
It took me some days to overcome the distress that came with the unexpected request. For long before that time, I gave up on the man they were all rushing to the Villa to go work for. The man, who by accident and the machinations of Obasanjo and his pack of PDP dealers became the president of Nigeria, has no iota of commitment to Nigeria or Nigerians. And like he said, he does not give a damn; including about the welfare or wellbeing of Nigerians. That is why I was not in any way shocked when the man opened his mouth to say that he does not give a damn about asset declaration, going on to commit many missteps and atrocious acts, which his zombie staffers have been wasting their bloods, lives and futures trying to defend, explain, rationalize and justify.
If you are keen on knowing why I gave up on my kinsman from the Niger Delta, you got to ask some of the then willing investors that got turned back from coming to invest in Nigeria after their initial interaction with a Mr President, when he was just in acting capacity. No be for my mouth you go hear say king mother na witch! But I tell you, this king's mother has blood dripping from her mouth and she does not pretend about her pastime of being a vampire.
Back to the focus of this narration, as the four year term of Mr President wears away, it is germane to ask: what became of our diligent research works and rigorous thoughtful renditions?
The beauty and I dare to add, satisfying aspect of leadership is the ability to borrow the brains of your followers, peers and teams, and most times for free. And what could be more glorious like the Nigerian scenario where the resources at your disposal are colossus? A leader with a vision has no shortage of willing volunteers who are always ready to toil and work towards the attainment of set visions. It is so unfortunate that our Oga-At-The-Top in Aso Villa has no vision and he is not predisposed to undergoing 'vision' correction surgery, to be able to see into the future.
Two years down the line, after the promises and claims – "we have done enough researches to implement the campaign promises"; the nation's ship is drifting, lost in a turbulent sea. For me, it is even more disturbing that Oga-Madams-At-The-Top in the Ministries of Finance and Petroleum, who claimed they are going to do subsidy transfer, by removing the so called subsidy, are busy overseeing the plundering of the accumulated unjustifiable and immoral petroleum tax, levied on poor Nigerians. What does it take to fashion out more efficient ventures from the pile of ideas submitted to Oga in the Villa, leading up to the 2011 elections? I mean more productive and sustainable ways of using accumulated funds than throwing monies away in the name of SURE-P that the purveyors are not sure of how it is being implemented?
Why do these dealers in power have to add to the burden and trauma of being a Nigerian? Why?
Taofeek Ramat.
Disclaimer:

"The views/contents expressed in this article are the sole responsibility of the author(s) and do not necessarily reflect those of The Nigerian Voice. The Nigerian Voice will not be responsible or liable for any inaccurate or incorrect statements contained in this article."
Articles by Taofeek Ramat