Bankers Granted Bail--Case Go Soon Close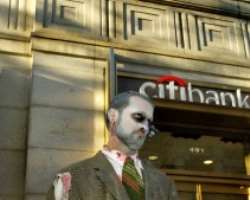 Well...we know that hearing on this Banking Haram episode continues but we at burningpot believe that it is the beginning of the end.
Yes the beginning of the end because as Nigerians we always get lost in the euphoria of the present and soon we get disinterested. Till date only the cases of the likes of Tafa Balogun, Lucky Igbinedion gave us the priviledge od seeing the end and in that case by the grace of plea bargain we saw justice the Tafa stlye of "go and sin" no more.
We are a funny people. While we do not believe in the accused presumed guilty until proven innocent.
The fact in this banking episode is that Nigerians are still at lost as to what really happened other than Eras, Cece and associates loaned money to Jim, Dan and Co. without colateral and Jim refused to pay, also that Eras helped himself to some money too.
However to the point that the CBN printed money to the tune of 420BN...we are far from the truth. Case go soon close.
|
Article source