The Court of God's Throne and How He Adjudicates Divine Justice on Earth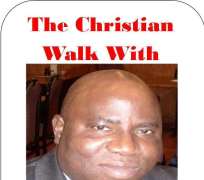 Some human beings are of the erroneous belief that the Divine Judgment of God Almighty is in the street of Time in the distant future, when the living and the dead will be finally judged. This final judgment of the world is the Great Day, when our Lord Jesus Christ will execute on His enemies, and will culminate in the final banishment of Satan and his rebellious fallen angels into the Nether Gloom and the renewal of things. Heavens and the earth will become one and the Glory of the Lord God will rule both the heavens and earth. This is why our Lord Jesus Christ thought us to pray that; "May the Will of God be done on earth as it is done in heaven (Mathew 6: 11). Right now, the Will of the Lord God is hardly done in the lives of many people, lamentably even in the lives of many believers. As soon as the Great Judgment is delivered and Satan and his fiendish rebels are sent to where they eternally belong, including their rebellion human followers, the Kingdom of our Lord Jesus Christ is established for eternity in fulfillment of prophecy. Believers sanctified with the Holy Spirit will not be subjected to this Great Judgment Day. Read your scripture very well, for our Lord Jesus Christ assured His followers-you and I: "For God so loved the world, that he gave his only begotten Son, that whosoever believeth in him should not perish, but have everlasting life…He that believeth on him is not condemned: but he that believeth not is condemned already, because he hath not believed in the name of the only begotten Son of God" (John 3: 16 & 18). Read that again! If you have accepted the Lord Jesus Christ as your personal Lord and Savior, because God knows you through and through, whether you're genuine or faking of your declaration for Him. If you're sincere in your heart, He gives you His Holy Spirit as a deposit which is the seal of the spiritual and legal transaction of a guaranteed eternity (Ephesians 1: 11-15) which leaves no doubt as to your eternal destination. Those words: "deposit," "transactions," and "guarantee" are legal words so the promises are ironclad. This is why no "born-again" Holy Spirit Christian will stand before the Great Judgment to be condemned but to be assessed, either deserving reward of various kinds: gold, silver or bronze or nothing. But there is no condemnation of going to hell with Satan. This is not an opinion; this is what the Word of God says. The scripture cannot be broken.
But are you aware that all manners of judgments are being passed unto individuals, nations, communities, people and groups of people every day on earth based on their sins, and petitions from those denied justice?
These various judgments take place in the Court of God Almighty in the third heaven (Isaiah 3: 13; Daniel 7: 10; Job 11: 10). In human language, this Divine Court is referred to as "God's Assembly," "Judgment Seat," or simply "Court." The Throne of God that I described last week in this column through the unction of the Holy Spirit and Heavenly Vision is far different from the Court of God's Throne.
Individuals-you and I- including all human beings who have lived on the earth and will ever live will appear at the Court of God at various times during our physical existence here. Satan does accuse born-again Christians more than those who have spurned the saving Grace of the Lord God. These are the non-believing human beings, but as Satan did to Zechariah, he does to us-believers-constantly at this Court in Heaven.
"Then he showed me Joshua the high priest standing before the angel of the LORD, and Satan standing at his right side to accuse him. The LORD said to Satan, "The LORD rebuke you, Satan! The LORD, who has chosen Jerusalem, rebukes you! Is not this man a burning stick snatched from the fire?" Now Joshua was dressed in filthy clothes as he stood before the angel. The angel said to those who were standing before him, "Take off his filthy clothes." Then he said to Joshua, "See, I have taken away your sin, and I will put rich garments on you." (Zechariah 3: 1-4).
Every born-again, Holy Spirit child of God has at least a minimum of two angels assigned to you as soon as you accepted Christ as Lord (Daniel 12: 1; Hebrews 1: 14). Other numbers of angels may be assigned to you based on the work you've been mandated to accomplish here on earth in accordance with God's Will which is known as "your ministry." But the way the system is set up by God, at least two angels follow every believer 24/7 on earth. These angels are part of you; they protect you and take you back home-to heaven-after you've finished with your assignment here. People of the world call it death. It is a transition. For those who are working for the Lord God Almighty and expanding the Kingdom of God here on earth day and night, depending on the impact of your assignment, our Lord Jesus Christ often comes Himself accompanied by multitude of angels to escort you home with your companion angels. These Christians are the Big Guys in the Kingdom of God, if you will allow me to use those earthly words to convey the scripture. Now don't start guessing who these guys are, because only God Almighty knows them so don't use human standards. Basically, these companion angels protect you from danger here on earth but they also appear before the Court of God's Throne to talk on your behalf each time Satan appears to accuse you in heaven. You just read above what that angel did to Zechariah. They answer on your behalf when Satan brings accusations against you. Your spirit stands in the dock as accused people do in human court and Satan, for example may bring a charge against a brother that goes like this: "See, so and so, he says he's a Christian, your follower, and is a married man, but look him, he's having extramarital affairs with another man's wife. Didn't say human beings should not commit fornication and adultery, here is one of your own sinning. He belongs to me then and should I not send my angel-(Satan never refers to his demons as demons-) into him?"

For born-again Christians who have not gone that far, but commits sin of omission-there are two broad categories of sins as listed in the Holy Bible: sins of commission and sins of omission-you may have discovered this Satanic accusation in your dreams and vision. Previously, the Holy Spirit instructed me to distinguish between sins of commission and omission in this column and so I'll not repeat it here again. But suffice to add that many in Christendom are not aware of these sins of omission today, and few churches preach those sins. Satan accuses brethren more on the sins of omission than commission. Satan burnishes his charges against a believer more when he has legitimate ground to present a sin of commission with sin of omission combined. This is where the saving grace of our Lord Jesus Christ comes in during the trial. Our advocate is our Lord Jesus Christ as John assured believers "My little children, these things write I unto you, that ye sin not. And if any man sin, we have an advocate with the Father, Jesus Christ the righteous," (I John 2: 1 KJV). The Amplified Bible calls Him our Intercessor; the NIV simply refers to Him as the One who speaks to the Father, the New Living Translation calls Him the One who pleads with the Father on behalf of the brethren, while the New Century Translation calls Him the Helper. Other Bible commentators designate our Lord Jesus Christ as the one who goes between Christians and God, a Priest-Friend, a Counsel, a Lawyer, or the Righteous One, Hallelujah! This Jesus Christ is seated at the right hand of God with you and me-yes, I said so as the Bible says and revealed to me by the Holy Spirit-and will take up our case as an earthly lawyer argues your case before a judge here on earth on secular matters. By the way, there is Only One Advocate in the three heavens-JESUS CHRIST, period! As Satan brings all his accusations, Jesus Christ and the brother's spirit will appear in this Court and your companion angels acting as your defense team. Your angels will present your case, and Jesus Christ will override Satan. Our Lord Jesus Christ always says something like this: "Yes, Satan, I made that law that no human being should commit fornication and adultery, but this … is my follower and my son. It is not for you to punish him because he is not your follower so I will deal with him myself. Case dismissed." Trial is over. "Because… Jesus has become the guarantee of a better covenant. Now there have been many of those priests, since death prevented them from continuing in office; but because Jesus lives forever, he has a permanent priesthood. Therefore he is able to save completely those who come to God through him, because he always lives to intercede for them. Such a high priest meets our need - one who is holy, blameless, pure, set apart from sinners, exalted above the heavens. Unlike the other high priests, he does not need to offer sacrifices day after day, first for his own sins, and then for the sins of the people. He sacrificed for their sins once for all when he offered himself."(Hebrews 7: 22-27). These are the credentials of my Counsel, Advocate, Lawyer and Attorney. The only One and the Best on earth and in the heavens, and has never lost a case. And you know what? He does it pro-bono, because of His Love. So if you're a born-again Christian and sanctified by the Holy Spirit, when next someone "curses" you and say; "May God punish you", please rejoice, because He will punish you as a son/daughter, tenderly and lovingly.

You see, Satan has a case and God Almighty MUST abide by His law because He is not a lawless God. But now the power of the Great Punisher which is in the hands of Satan is taken from him. He doesn't call the shots anymore, because he is a ruthless punisher. Our Lord Jesus Christ will tell Satan, yes, I will punish him, but at my own time, convenience and terms; he's my son. Yes, our Lord Jesus Christ will punish that son, but here again is the most loving part, that a born-again Christian Brother accused by Satan can also tap into Daddy's Love and Favor and mitigate his punishment by doing this: "If we claim to be without sin, we deceive ourselves and the truth is not in us. If we confess our sins, he is faithful and just and will forgive us our sins and purify us from all unrighteousness" (I John 1: 8-9) Hallelujah!

These types of accusations occur almost continuously in the lives of believers, nations and churches in Court's Throne. Read the Letters of Our Lord Jesus Christ to the Seven Churches in Revelation. Ask for more revelation knowledge to understand what the King of kings was saying. In fact, immediately you gave your life to the Lord Jesus and make Him your Savior, Satan would ask and be given the permission to test us and he does it by accusations. "Simon, Simon, Satan has asked to sift all of you as wheat. But I have prayed for you, Simon that your faith may not fail. And when you have turned back, strengthen your brothers." (Luke 22: 31). Jesus prayed for the disciples because He was here physically then, and hadn't gone to Calvary but now that Salvation has been procured by His Blood Atoning sacrifice and Resurrection, Christ doesn't pray for us anymore; He intercedes for us at the Divine Court.

But how does the scenario play in the lives of non-believers? This is tragic for I have bad news. A non-believer faces the daunting task of defending himself/herself. He's appearing before this Divine Court without a lawyer or attorney, and really Satan doesn't care. In fact, Satan and his demons are happy when a sinner has no lawyer and unwilling to accept the services of the Only One Defense Attorney recognize and that is Our Lord Jesus Christ. When Satan accuses a non-believer, he only asks our Lord Jesus Christ one thing: "Let me take this guy out, she/he belongs to me, and he/she has repeatedly squandered all appeals and opportunities from you so he/she is mine and I want his/her soul right now." Because Jesus Christ is a Compassionate and Loving Father who displays long-suffering towards all souls will reply to Satan; "You can't take him out yet, he/she will eventually repent and come to you. Case dismissed." This is what Apostle Paul meant in 2 Peter 3-9:
"Knowing this first, that there shall come in the last days scoffers, walking after their own lusts, And saying, where is the promise of his coming? For since the fathers fell asleep, all things continue as they were from the beginning of the creation. For this they willingly are ignorant of, that by the word of God the heavens were of old, and the earth standing out of the water and in the water: Whereby the world that then was, being overflowed with water, perished: But the heavens and the earth, which are now, by the same word are kept in store, reserved unto fire against the day of judgment and perdition of ungodly men. But, beloved, be not ignorant of this one thing, that one day is with the Lord as a thousand years, and a thousand years as one day. The Lord is not slack concerning his promise, as some men count slackness; but is longsuffering to us-ward, not willing that any should perish, but that all should come to repentance."
But there is a limit to God's longsuffering. The Gates of Mercy and Salvation are not perpetually opened to those who have consistently proven they do not want God's Saving Grace. God will respect their choice and after many opportunities, Satan will be given the go-ahead to take such a person out. It is unscriptural to say God doesn't give up on people. He does. He gave up on Korah, Dathan and Abiram (Numbers 16: 32); He gave up on Kings Saul, Jeroboam, Ahab, King Manasseh of Judah, Jehoiachin, Judas Iscariot, and all those who incorrigibly set their minds on the path of disobedience and destruction. There is a group of human beings Satan doesn't accuse at the Divine Court in heaven: Satanists and those human beings actively and consciously working with him and his demons here on earth such as witches, wizards, warlocks, necromancers, psychics, etc.
Next Week: We discuss about judgment of villages, towns, cities, and nations at the Divine Court, because as individuals are accused by Satan, so also he accuses villages, towns, cities, and nations as corporate groups.
ISSUES OF THE WEEK:
Nigeria: Tales from the Alternate Universe.
Someone once described Nigeria as the alternate universe of the world, and for good measure, I agree with such description. In Nigeria, things are done negatively different from the rest of the world. Morality has sunk to the cesspit; a nation of anything goes. In Nigeria, you don't know who's in charge, and a first-time visitor will be befuddled by how things are chaotically organized. Is there any adult in the house here, you nearly shout. What's going on! How do you run a nation of human beings this way? The enigma of growth without development stares the avid watcher, and any perceptive kibitzer will tell you, Nigeria is living on borrowed times. Crises here, crisis there, we all shrug it off and every one pretends all is alright and life goes on. What a country! The world is passing Nigeria by, other nations are investing in their people, and their elites are planning how to shape their part of the world for the better in 10, 20 and 25 years but the backward elites in Nigeria are feuding over Nigeria's existential life. The kerfuffle has assumed such a frightening dimension that you wonder why, when and how the leadership will address this poignant issue. No, all you hear is about 2015, which candidate to present and all those crap. When all is done, will there be a country left to govern? No development is going on; the nation's infrastructures are abysmal eyesores. Nigeria is in trouble. Are the leaders so clueless they are ignorant of this? This house has fallen to borrow Karl Meier, yet the thieving elites in Nigeria have their empty heads in their bunkers. Like strong dictators, failing nations don't just fall and suddenly disintegrate but they first begin to crack. Nigeria is cracking; Africa's most populous nation is hemorrhaging profusely, and no one is interested on how to stem this descent to anarchy or step up to the plate and stop the bleeding. The man who is currently there doesn't know his right from his left, and clueless on what to do. It's tragic, indeed pitifully sad if this is the way Nigeria will go.
**************************
Jonathan Is a Political Troglodyte of the Highest Order:
Why are Nigerian leaders still steep in the mentality of Lord Acton's characterization of power corrupts absolute power corrupt absolutely? Wasn't this Jonathan man the same chap virtually all Nigerians and some of us in the Diaspora were sympathizing with for the rough tactics given him during the years of late President Yar'Adua? Almost five years as president, the poor shoeless boy from the littoral state awash with oil is now playing god, which will ultimately be his political waterloo. Here was a man who never jockeyed for an appointed political post but Providence catapulted him to prominence, but has soon forgotten how he made it thus far. Reminds me of the tragic end of King Saul of Israel, who never jockeyed for the kingship only to begin to plot how to build himself a dynasty as soon as he was made king by God Almighty. You don't know the true character of any human being until such a person is given power. Here was Jonathan relegated to nothingness during the administration of late Yar'Adua, but patriotic Nigerians came to his aid and demonstrated that he should be given a fair shake. See how the same Jonathan now treating his political opponents because of his perception of being supplanted in 2015. Imagine if this chap were a military head of state? Nigerians and Africans indeed, are in trouble.
Why many African leaders are made this way cofounds the imagination. Why is power so intoxicating, especially for a man like Jonathan who has so messed up and squandered all the goodwill he garnered three years ago? Must he be re-elected at all costs? Shouldn't he thank God Almighty who has protected him thus far, pack his bag and baggage and return to Otuoke? Must he serve another harrowing four years because his Ijaw people think "this is our time" and allow the man to thoroughly mess up a group who may never have another opportunity to govern Nigeria again, at least in our life time, if a nation known as Nigeria still exists? This is the mesmerizing and perplexing thing about the threat from the Niger Delta about Jonathan's second term ambition. He's hunting Amaechi, Tambuwal and other contenders for his job instead of performing very well to best any contender for his job. Why are Nigerians so unfortunate to be governed by these despicable characters, said to be educated but lack wisdom? Jonathan is offering his head to crack the coconut, but the way this chap is going, he may not be around to partake in the eating of the coconut. Sad and very sad indeed!
Presidential Obesity Stretched to the Limits
These Days, Omo-Oba Doyin Okupe may burst into pieces if he doesn't watch his weight. He's a medical doctor but I doubt if he can distinguish between the scalpel and APC these days. As a prince, I don't know whether he is in succession to the throne of Iperu-Remo in Ogun State, but before he saves Jonathan from Nigerians, or destroys Nigeria with his reckless statements for Jonathan, he should go tend to his health. I was searching for his neck which connects it with his head and body the other day, I couldn't find it just the same I couldn't see much between his pouting of his principals 'achievements and what ordinary Nigerians see in the real world. When the U.S says the Jonathan Administration is now a sow that has gone back to its vomit on Nigeria's corruption crusade, Okupe paints a different story. In many nations where politics is public service, surgeons who participate in politics traditionally display clinical demeanors to policy analyses and issues because of their professional training. Not so with Okupe. He opens his mouth too wide to justify the unjustifiable and defend the indefensible. A patriot loves his nation, but a political jobber sees his principal as his affection of love. In any decent society, Okupe will prefer to stick to his medical profession than dabble in politics, unless for public service. The pittance Okupe is paid couldn't have been the motive he's defending all the policies of the Jonathan Administration, but almost certainly for the free money that politics affords Nigerian public office holders. So Doyin, now is the time to save your life before saving Jonathan's job. You need to take care of your health first, by cultivating the healthy lifestyle of working out regularly and paying visit to the gym. Your butts are running away from your behind and I doubt if you can see your thing through your belly. If you continue like this, 2015 may come at your back.
What is in a Name?
This wryly posture of Nigerian opposition to a name is driving some people crazy. If Buhari, Tinubu, Shekarau, Onu, Akande and the hotshots in the opposition to Jonathan's rudderless ship are serious in stemming Nigeria's astonishing speed to anarchy and chaos, they should get rid of APC and simply add the letter "N" to their merged party to become All-Progressive Congress Party of Nigeria (APCN). Other names they can adopt are: All-Progressive Coalition of Nigeria (APCN); Association of Progressive Caucus of Nigeria (APCN); All Peoples Congress of Nigeria (APCN). Skirmishing with those idiots being propped by the People's Deceivers Party (PDP) are dithering distractions. Nigerians are fed up with the Jonathan Administration and the Opposition should get its acts together and offer credible alternative to the PDP instead of being bogged down by a name. Nigerians know the APC or APCN so acronym is a non-issue. The APC shouldn't delude itself it will be a cake-walk to the presidency. Now is the time to hit the ground running and send Jonathan back to Otuoke, or wherever he chooses to go after his charade.
FEEDBACK:
Dear Mr. Mathew Ashade: I have tried unsuccessfully to reach you through the mail you corresponded with me but all the email contacts have been returned undelivered. You may send me your phone in London, UK or call me in Chicago at 773-660-8917. I am not ignoring your email. All my replies are bouncing back as undelivered so fix it from your end. Thanks.
*******************
NOTE:
My forthcoming book: "The Kingdom of Satan Exposed: Activities of Principalities and Demon Worship In Our World Today and Inside The World of Witchcraft, Voodoo, Warlocks and Spiritual Warfare" will be out in the summer. If you want a copy at a discount of 15 percent before official release, please send an email to [email protected] now for more information.
Thanks.
*Dr Fayemiwo is author, publisher & CEO, Alternative Lifestyle Communication, DBA and an adjunct lecturer in African History & Media Studies at the City Colleges of Chicago in Illinois, USA.
Disclaimer:

"The views/contents expressed in this article are the sole responsibility of

The Christian Walk

and do not necessarily reflect those of The Nigerian Voice. The Nigerian Voice will not be responsible or liable for any inaccurate or incorrect statements contained in this article."
Articles by The Christian Walk