Fathia Balogun's Sister, Grace In A Show Of Shame!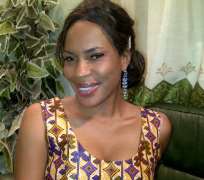 It was recently reported that the younger sister of the Yoruba top actress and producer, Fathia Balogun, Grace, had more than what she bargained for when two lovers fought like tigers over her.
As the story goes, Grace, we learnt, was at an event where she had her two lovers present. She was dancing with one when the other called for her attention. The two socialites, we were informed, challenged each other in a free for all fight as their aides started exchanging all kinds of weapons to fight for their lover, Grace's attention.
But for the rapid intervention of OP MESA anti-crime squad, the fight would have recorded death; it only left many people seriously wounded.
Click the link below to go to...
Baby Boy Born With Quran In Lagos, Nigeria [MORE PICTURES]
Photo: Toni Payne Poses With 9ice's Pregnancy?
Me & Akon How it started, I don't have anything against tattoos and piercings -Rukky Sanda
I Am Not Dead But Alive**Mr Latin Tells Nollywoodgists.com [AUDIO]