Sudan: Soldiers including wounded released in Darfur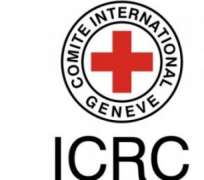 GENEVA, Switzerland, April 22, 2013/African Press Organization (APO)/ -- Seven soldiers of the Sudanese Armed Forces released in Darfur by the Sudan Liberation Army - Minni Minnawi (SLA-MM) were handed over to the Sudanese authorities today. The International Committee of the Red Cross (ICRC) facilitated the handover, acting in its capacity as a neutral intermediary.
Two of the soldiers were injured. "Our team included medical personnel, and assessed the condition of their injuries to make sure they could be transported," explained Jean-Christophe Sandoz, the ICRC head of delegation in Sudan. The seven travelled by helicopter to Al Fashir, the capital of North Darfur, where they were handed over to Sudanese authorities. ICRC delegates also interviewed the soldiers in private, to make sure that they were not being transferred against their will.
"Playing the role of neutral intermediary between parties to the conflict is an important part of our mandate. The Sudanese government and various armed opposition groups trust the ICRC to play this humanitarian role," said Mr Sandoz. The ICRC remains ready to provide support for any similar operation in the future.
The ICRC has participated in numerous handovers since the beginning of the year, including the repatriation of South Sudanese prisoners of war released by the Sudanese government, and of Sudanese soldiers and civilians released by armed opposition groups in Darfur.